60 Collins Street development
35,000sqm of Premium grade office space
Prestigious 'Paris End' of Collins Street
Outstanding transport connections
An elegant and engaging landmark

Dexus has obtained Victorian Government approval to unlock this unique development opportunity located at the 'Paris End' of Collins Street. 60 Collins Street will deliver approximately 35,000sqm of Premium Grade office space over 25 levels.
An elegant and engaging landmark, 60 Collins Street aspires to be a world class and innovative commercial environment, promoting both creativity and interaction.
Image: Artist impressions.
Sustainable design aspirations

The 60 Collins Street vision is to create a lasting legacy for Melbourne, with considerable importance placed on the sustainability and performance of the development.
The high-performance building façade will be both highly transparent and insulative.
Internally, a workplace that is welcoming and inspiring will encourage creativity and create an uplifting experience. Integral to the project, the roof terraces, wintergardens and retail offering will provide spaces for people to escape the everyday and enjoy nature.
Image: Artist impression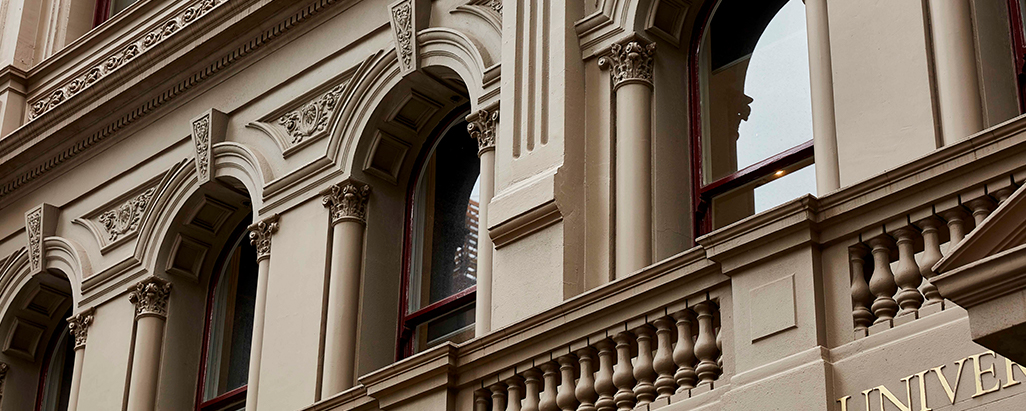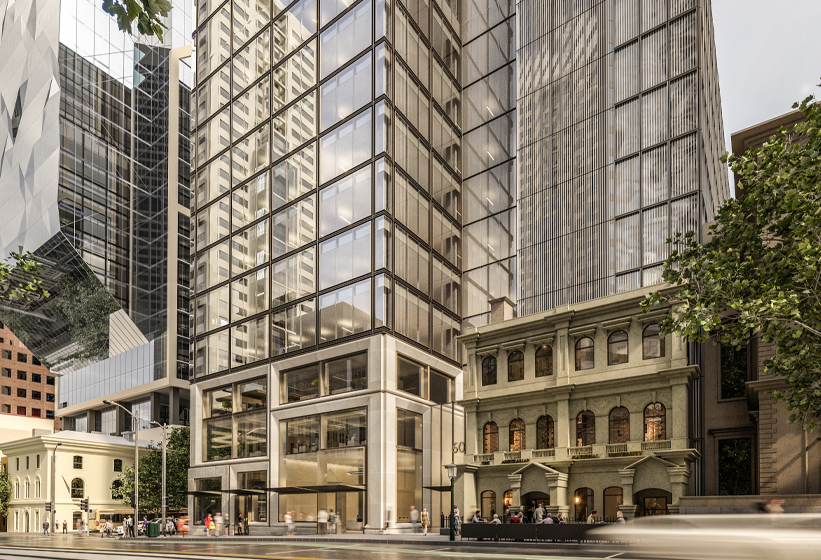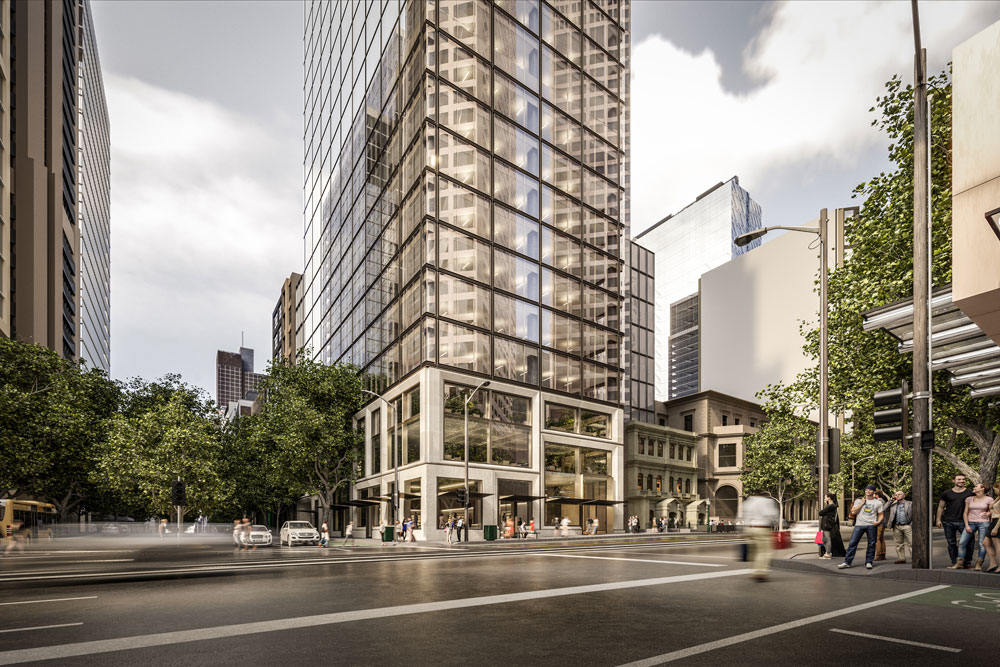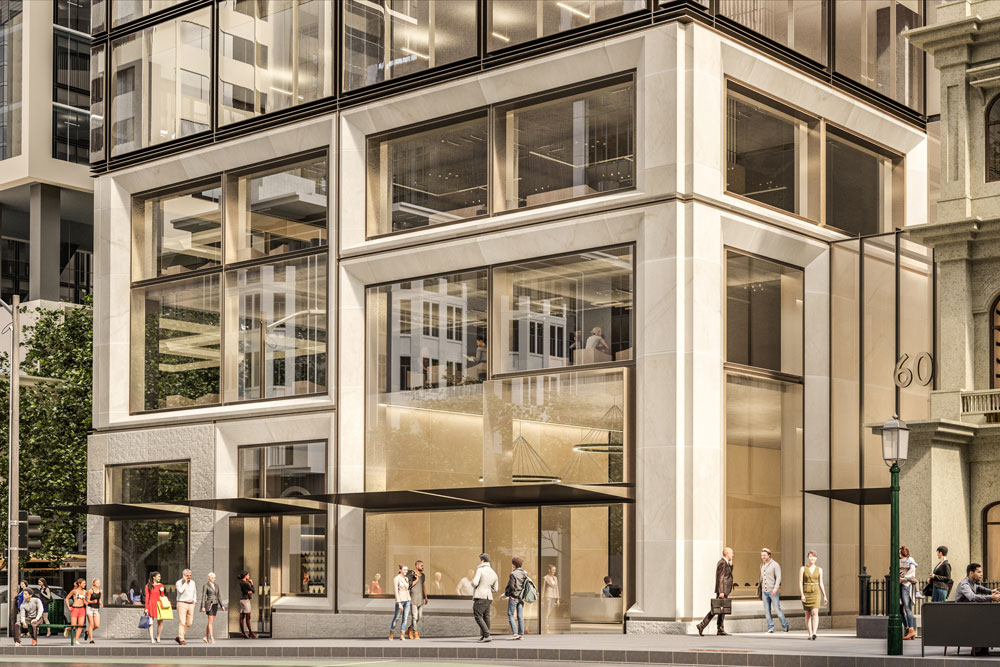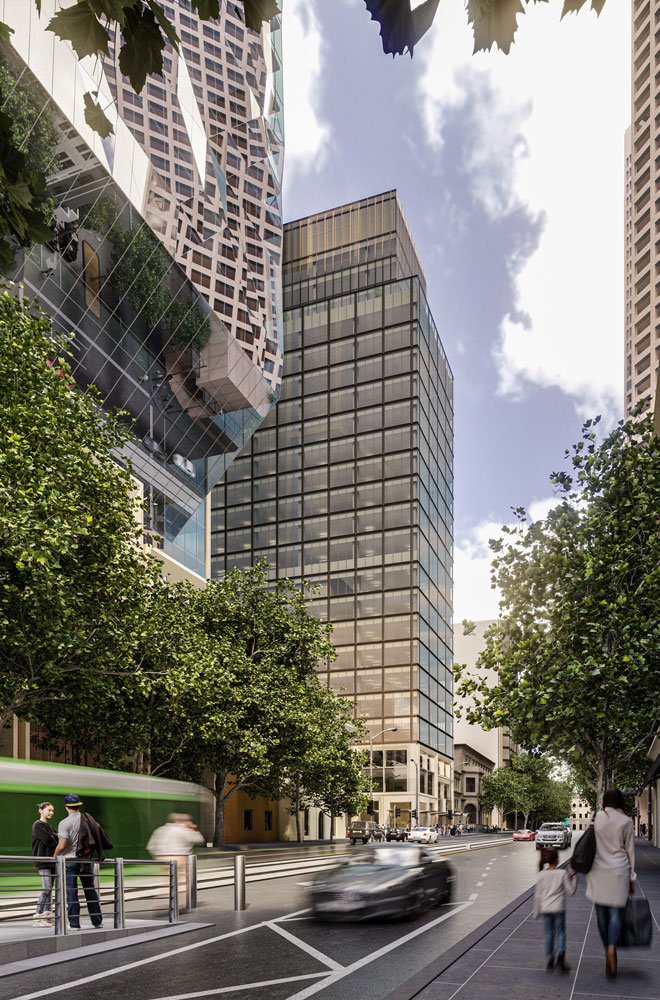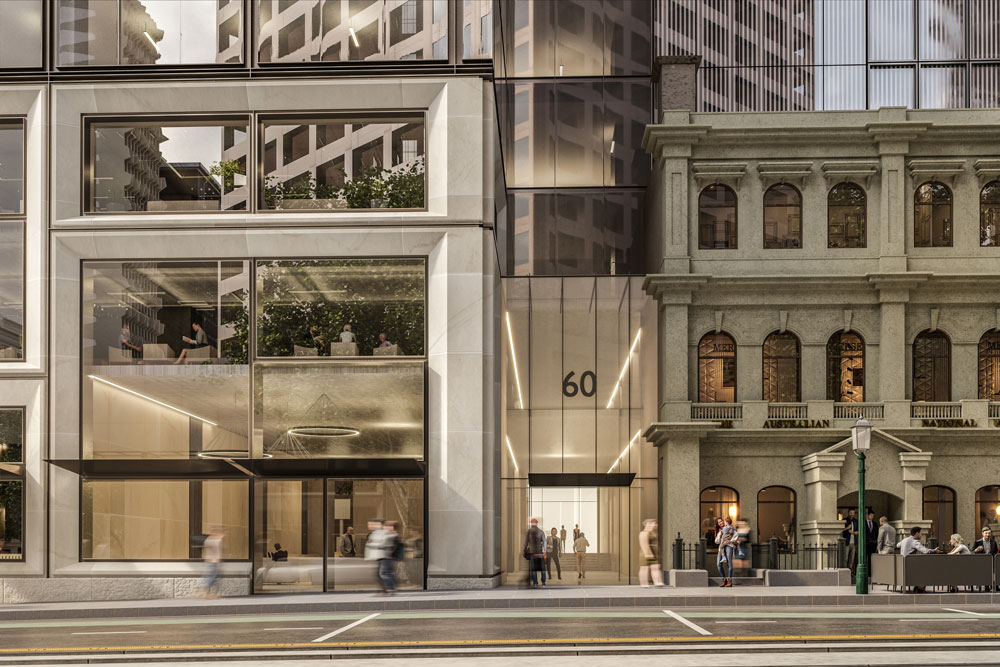 Patrick Stronell
Leasing enquiries
Alex Cooper
Development enquiries