Responsible Entity Board of Directors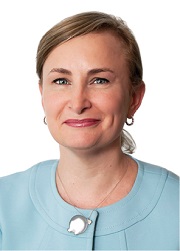 Jennifer Horrigan
Independent Chair
BBus, GradDipMgt, GradDipAppFin, MAICD
Director since 2012
Chair since 2022

Member of the Audit, Risk & Compliance Committee
Jennifer brings 25 years' experience across investment banking, financial communications and investor relations. She was formerly the Chief Operating Officer in Australia of the independent investment bank Greenhill & Co. She has extensive experience in enterprise management, including the supervision and management of compliance, HR and financial management.
Jennifer is also a director of QV Equities (ASX: QVE), A2B Limited (ASX: A2B), Yarra Funds Management Limited and Yarra Investment Management Limited.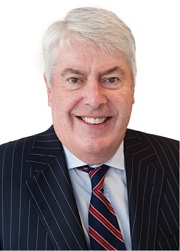 Michael Johnstone
Independent Director
BTRP, LS, AMP (Harvard)
Director since 2009
Member of the Audit, Risk & Compliance Committee
Michael has 45 years of global experience in Chief Executive and General Management Roles and more recently in company directorships. His two principal corporate executive engagements have been with Jennings Industries Ltd and the National Australia Banking Group. At Jennings, he was successively General Manager of AVJennings Homes, General Manager Commercial Property, CEO of Jennings Properties Limited (Centro etc.) and President Jennings USA. Within NAB, he was Global Manager Real Estate responsible for commercial property lending and corporate property investment. He has extensive experience in mergers and acquisitions, capital raising, property investment and funds management. In the not for profit sector, he has chaired the Cairnmillar Institute and been a board member of the Salvation Army and Yarra Community Housing.
Michael is also a non-executive director of Charter Hall Social Infrastructure REIT (CQE) and in the private sector, a non-executive director of Dennis Family Holdings and Chairman of Dennis Family Homes.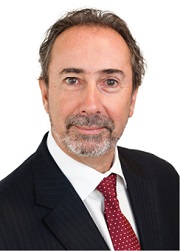 Howard Brenchley
Independent Director
BEc
Director since 1998
Independent Director since March 2018
Howard has a long history in the Australian property investment industry with over 35 years' experience analysing and investing in the sector. Howard joined APN Property Group in 1998 and was responsible for establishing the APN Funds Management business. In this capacity he developed a suite of new property securities and direct property funds, including the flagship APN AREIT Fund and the APN Property for Income Fund, both market leading property securities funds in Australia.
Prior to joining APN Property Group, Howard was co-founder and research director of Property Investment Research Pty Limited, one of Australia's leading independent research companies, specialising in the property fund sector.
Howard is also a director of National Storage Holdings Limited (since 2014) and National Storage Financial Services Limited (since 2015), both listed as National Storage REIT (ASX Code: NSR).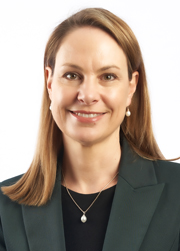 Deborah Coakley
Executive Director

BBus, GAICD
Deborah Coakley is Executive General Manager, Funds Management where she has responsibility for managing Dexus's $25 billion funds management business which comprises a number of wholesale pooled funds, capital partnerships and listed REITs.
She has more than 25 years' experience in management roles in consulting, human resources and outsourcing gained in organisations such as Deloitte, Qantas and Alexander Mann Solutions.
Deborah is an Executive Director of Dexus Wholesale Funds Limited, Dexus Asset Management Limited and the Dexus Asset Management Board. She is also a Director of the Property Council of Australia and President of their Capital Markets Division, an Ambassador for the Sydney Children's Hospital Foundation and a non-Executive Director of the Children's Cancer Institute. She holds a Bachelor of Business degree from University of Technology Sydney (BBus) and is a graduate of the Australian Institute of Company Directors (GAICD).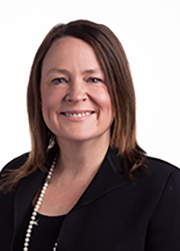 Emily Smith
Independent Director

BCom, GAICD
Director since 2022
Chair of the Audit, Risk & Compliance Committee
Emily has over 20 years' experience in the finance sector having worked in senior executive roles at Deutsche Bank AG and Credit Suisse. She has had significant exposure to key sectors including Building Materials, Steel, Diversified Industrials, REITs and Telecommunications both domestically and globally.
Emily is a Senior M&A Advisor and Director at Grant Samuel. She is also a Council Member of the Kambala Girls School and a member of their Finance and Audit Committee, Investment Committee and Nominations Committee. She is also a member of Chief Executive Women.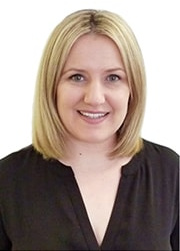 Chantal Churchill
Company Secretary
BSc(Psych), DipHRM, GIA (Cert)
Company Secretary since December 2016
Chantal has over 16 years' professional experience in company administration, corporate governance, risk and compliance having been involved with several listed and unlisted public companies. Prior to joining APN (now part of Dexus) in 2015, Chantal held various risk and compliance roles predominately in financial services and funds management including seven years at Arena Investment Management.
Chantal is a member of the Governance Institute of Australia.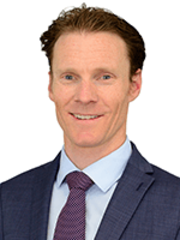 Alex Abell
Fund Manager
Alex has been part of APN Property Group (now part of Dexus) as the Fund Manager of APN Industria REIT since April 2016. Alex has more than 17 years of experience across all the key areas of real estate funds management, including asset management, leasing, capital transactions, corporate finance and investor relations.
Alex's previous roles have been across multiple property sectors at Investa Office, Stockland and Halladale (United Kingdom). His achievements range from delivering Investa Office Fund's strategy of selling offshore assets and reinvesting proceeds into the domestic market to establish a high quality portfolio of Australian CBD Office assets generating attractive risk-adjusted returns, to managing a suite of funds in the UK from 2006 to 2010, a period of rapid change in real estate markets.
He holds a Bachelor of Commerce from the University of Newcastle and an Advanced Diploma of Financial Services.
Dexus Industria REIT     Contact