Responsible Entity Board of Directors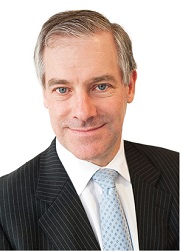 Geoff Brunsdon AM
Independent Chairman
B.Com, CA, F Fin, FAICD
Director since 2009
Chairman since 2012
Member of the Audit, Risk & Compliance Committee
Geoff has had a career in investment banking spanning more than 30 years. He is currently Chairman of Sims Limited and MetLife Insurance Ltd. He is a Director of The Wentworth Group of Concerned Scientists and Purves Environmental Custodians.
Geoff was previously Managing Director and Head of Investment Banking of Merrill Lynch International (Australia) Limited until 2009. Geoff was a member of the Listing Committee of the Australian Stock Exchange between 1993 and 1997, a member of the Takeovers Panel between 2007 and 2016 and Chairman of Redkite (supporting families who have children with cancer) until 2015 and is now a Patron. He is currently Chairman of Sims Limited and MetLife Insurance Ltd and a director of PayPal Australia Pty Ltd. Geoff is also a Fellow of FINSIA, a Fellow of the Institute of Company Directors and a Fellow of The Institute of Chartered Accountants in Australia and New Zealand.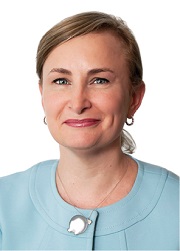 Jennifer Horrigan
Independent Director
BBus, GradDipMgt, GradDipAppFin, MAICD
Director since 2012
Chairman of the Audit, Risk & Compliance Committee
Jennifer brings 25 years' experience across investment banking, financial communications and investor relations. She was formerly the Chief Operating Officer in Australia of the independent investment bank Greenhill & Co. She has extensive experience in enterprise management, including the supervision and management of compliance, HR and financial management.
Jennifer is also a director of QV Equities (ASX: QVE), A2B Limited (ASX: A2B), Yarra Funds Management Limited, Yarra Investment Management Limited and Redkite (national cancer charity supporting children with cancer and their families).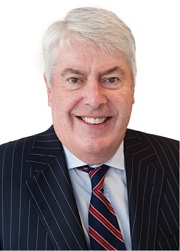 Michael Johnstone
Independent Director
BTRP, LS, AMP (Harvard)
Director since 2009
Member of the Audit, Risk & Compliance Committee
Michael has 45 years of global experience in Chief Executive and General Management Roles and more recently in company directorships. His two principal corporate executive engagements have been with Jennings Industries Ltd and the National Australia Banking Group. At Jennings, he was successively General Manager of AVJennings Homes, General Manager Commercial Property, CEO of Jennings Properties Limited (Centro etc.) and President Jennings USA. Within NAB, he was Global Manager Real Estate responsible for commercial property lending and corporate property investment. He has extensive experience in mergers and acquisitions, capital raising, property investment and funds management. In the not for profit sector, he has chaired the Cairnmillar Institute and been a board member of the Salvation Army and Yarra Community Housing.
Michael is also a non-executive director of Charter Hall Social Infrastructure REIT (CQE) and in the private sector, a non-executive director of Dennis Family Holdings and Chairman of Dennis Family Homes.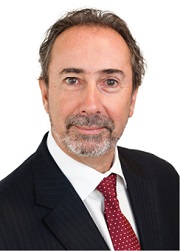 Howard Brenchley
Independent Director
BEc
Director since 1998
Independent Director since March 2018
Howard has a long history in the Australian property investment industry with over 35 years' experience analysing and investing in the sector. Howard joined APN in 1998 and was responsible for establishing the APN Funds Management business. In this capacity he developed a suite of new property securities and direct property funds, including the flagship APN AREIT Fund and the APN Property for Income Fund, both market leading property securities funds in Australia.
Prior to joining APN, Howard was co-founder and research director of Property Investment Research Pty Limited, one of Australia's leading independent research companies, specialising in the property fund sector.
Howard is also a director of APN Property Group Limited (since 2004) and APN RE Limited (since 2019), National Storage Holdings Limited (since 2014) and National Storage Financial Services Limited (since 2015), both listed as National Storage REIT (ASX Code: NSR).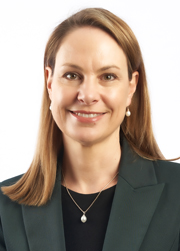 Deborah Coakley
Executive Director

BBus, GAICD
Deborah Coakley is Executive General Manager, Funds Management where she has responsibility for managing Dexus's $25 billion funds management business which comprises a number of wholesale pooled funds, capital partnerships and listed REITs.
She has more than 25 years' experience in management roles in consulting, human resources and outsourcing gained in organisations such as Deloitte, Qantas and Alexander Mann Solutions.
Deborah is an Executive Director of Dexus Wholesale Funds Limited, Dexus Asset Management Limited and the Dexus Asset Management Board. She is also a Director of the Property Council of Australia and President of their Capital Markets Division, an Ambassador for the Sydney Children's Hospital Foundation and a non-Executive Director of the Children's Cancer Institute. She holds a Bachelor of Business degree from University of Technology Sydney (BBus) and is a graduate of the Australian Institute of Company Directors (GAICD).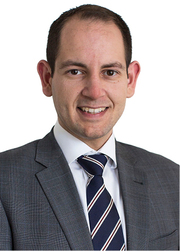 Joseph De Rango
Alternate Director
BCom, BBIS (IBL), MAICD
CFO and Alternate Director for Howard Brenchley since 2019
Executive Director for Industria Company No. 1 Limited since 2019

Joseph has over 15 years' experience in real estate, corporate advisory and investment banking. Joseph has had broad exposure across all areas of the APN Property Group (now part of Dexus). He has led and been responsible for a number of significant corporate finance transactions including real estate acquisitions, equity raisings and bank financings, as well as being integrally involved with the successful IPOs of APN Convenience Retail REIT (ASX: AQR) and APN Industria REIT (ASX: ADI) in 2017 and 2013 respectively. Prior to joining APN, Joseph held leadership roles and worked on a broad range of transactions at National Australia Bank and PricewaterhouseCoopers.
Joseph is a member of the Australian Institute of Company Directors.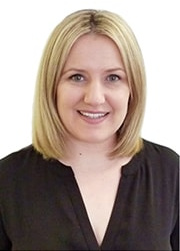 Chantal Churchill
Company Secretary
BSc(Psych), DipHRM, GIA (Cert)
Company Secretary since December 2016
Chantal has over 16 years' professional experience in company administration, corporate governance, risk and compliance having been involved with several listed and unlisted public companies. Prior to joining APN (now part of Dexus) in 2015, Chantal held various risk and compliance roles predominately in financial services and funds management including seven years at Arena Investment Management.
Chantal is a member of the Governance Institute of Australia.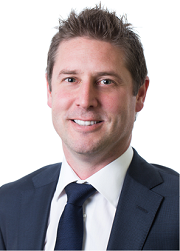 Chris Brockett
Fund Manager
Chris joined APN (now part of Dexus) in March 2016 and was previously responsible for managing the Direct Property Funds business before the listing of APN Convenience Retail REIT. Chris has over 15 years of experience in direct real estate, funds and asset management, predominantly in the retail property space.
Prior to joining APN (now part of Dexus), Chris was with Vicinity Centres for over 10 years, where he held a number of senior roles including Head of their Unlisted Funds Management business (formerly known as Centro MCS Direct Property) where he was responsible for funds under management of $1.7 billion, comprising 75 properties, across a number of Australian, New Zealand and US unlisted property funds. More recently, he has been responsible for managing Vicinity Centres' key joint venture partnerships.
Chris holds a Bachelor of Business at Swinburne University and is also a Member of the Institute of Chartered Accountants.
Dexus Convenience Retail REIT Contact