A strong leadership approach underpinned by best practice corporate governance

The Dexus Real Estate Securities Board brings extensive expertise across a variety of investments, anchored by a belief in the implementation of a strong governance platform, to ensure the long-term success of the portfolio.
Our board members have significant experience in listed and unlisted real estate and property funds, with expertise spanning investor relations, mergers and acquisitions, asset management, funds management, capital raising, property investment, risk management and compliance.

This diverse and comprehensive board experience is underscored by rigorous corporate governance practices and a highly disciplined investment approach that guides our decision-making process and prioritises the rights and interests of our investors.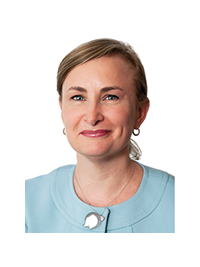 Jennifer Horrigan
Independent Chair
BBus, GradDipMgt, GradDipAppFin, MAICD
About Jennifer
Chair since 2022
Director since 2012
Member of the Audit, Risk & Compliance Committee
Jennifer brings 25 years' experience across investment banking, financial communications and investor relations. She was formerly the Chief Operating Officer in Australia of the independent investment bank Greenhill & Co. She has extensive experience in enterprise management, including the supervision and management of compliance, HR and financial management.
Jennifer is also a director of QV Equities (ASX: QVE), A2B Limited (ASX: A2B), Yarra Funds Management Limited and Yarra Investment Management Limited.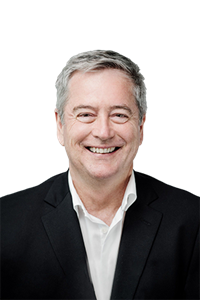 Jonathan Sweeney
Independent Director
BCom, LLB, CFA, GAICD
About Jonathan
Director since 2022
Member of the Audit, Risk & Compliance Committee
Jonathan has over 35 years' experience in the investment management, fiduciary, real estate and financial services sectors having held senior executive roles at Folkestone and the Trust Company Limited. Jonathan is a director of BT Financial Group, EP&T Global (ASX:EPX) and Chair of Perpetual Private's Investment Committee. He was previously a director of 8IP Emerging Companies Limited (ASX:8EC), Velocity Rewards Pty Limited, Tennis NSW and Easton Investments (ASX:EAS).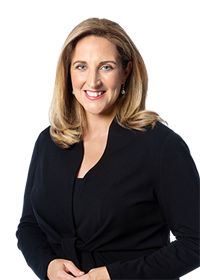 Danielle Carter
Independent Director
BA/BCom, Grad Dip AppFin, CA, GAICD
About Danielle
Director since 2022
Member of the Audit, Risk & Compliance Committee
Danielle has over 25 years' experience in the real estate, financial services sectors and property funds management having held senior executive roles at Blackrock, SG Hiscock & Co and Strategic Financial Management. Danielle is also a Non-executive director of BWP Management Limited, the responsible entity of ASX-listed BWP Trust (BWP) and was previously a Non-executive director of APN Property Group Limited (ASX:APD).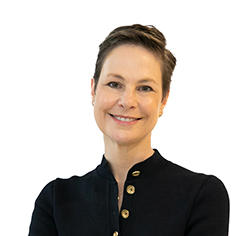 Deborah Coakley
Executive Director
BBus, GAICD
About Deborah
Deborah Coakley is Executive General Manager, Funds Management with responsibility for managing Dexus's $44.5 billion funds management business which comprises a number of wholesale pooled funds, capital partnerships, retail funds and listed REITs.
She has more than 25 years' experience in management roles in consulting, human resources and outsourcing gained in organisations such as Deloitte, Qantas and Alexander Mann Solutions.
Deborah is an Executive Director of Dexus Wholesale Funds Limited and Dexus Asset Management Limited. She is also a National Vice President of the Property Council of Australia and President of their Capital Markets Division and is a non-Executive Director of the Children's Cancer Institute. She holds a Bachelor of Business degree from University of Technology Sydney (BBus) and is a graduate of the Australian Institute of Company Directors (GAICD).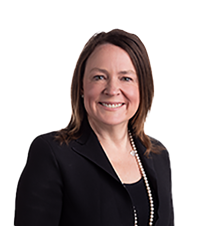 Emily Smith
Independent Director
BCom, GAICD
About Emily
Director since 2022
Chair of the Audit, Risk & Compliance Committee
Emily has over 20 years' experience in the finance sector having worked in senior executive roles at Deutsche Bank AG and Credit Suisse.  During her career, she has had significant exposure to key sectors including building materials, steel, diversified industrials, REITs and telecommunications, both domestically and globally.
Emily is a Council Member of the Kambala Girls School and a member of their Finance and Audit Committee, Investment Committee and Nominations Committee.  She is also a member of Chief Executive Women.