Why Dexus
Creating the best experience for our customers
The Dexus experience
To keep you safe and feeling confident about coming to work, we've made some changes.
Dexus is and has always been the space for your best work. That means space that's clean and safe. In keeping with advice from the government and leading industry bodies, namely Safe Work Australia, we've pivoted the way our office, industrial and retail communities operate to give you peace of mind while you're in our spaces.
We've increased our hygiene measures, introducing additional cleaning rotations with hospital-grade products, adding sanitiser stations in common areas, and training our on-site team to meet new requirements.
We've made significant changes to the way people move through and interact in our spaces in order to adhere to physical distancing rules. There are limits to lift capacity, common area seating has been removed or reduced, and our shower facilities, change rooms and bike racks remain closed for the foreseeable future.
We're staggering shifts to reduce occupancy of our spaces at any given time, especially during peak periods. However, our Property Management, Facilities Management and Concierge teams remain available to assist you remotely or on-site with physical distancing measures in place.
In time, we will reopen our signature services of priority childcare, wellness programs, end-of-trip facilities and exclusive events. For now, our focus is on ensuring that we're providing the safest, healthiest spaces possible for our communities.
Wellbeing

We're looking forward to the day we can relaunch the exclusive wellness programs, end-of-trip facilities, discounted fitness memberships and bike servicing that help all Dexus customers sustain a balanced life.
Until then, we are doing everything in our power to ensure your health and wellbeing while you're in our spaces. That includes continually maintained air conditioning filtration systems that exceed minimum standards, additional cleaning rotations throughout all our spaces, and plans to stagger occupancy to assist with physical distancing.
Our Customer Promise

To help deliver customer satisfaction and engagement and drive performance, we have developed three customer promises:

Listen, understand and respond to customer needs

Make things 'simple and easy'

Innovate to enrich customer experience.

These customer promises drive the way in which we operate.

Community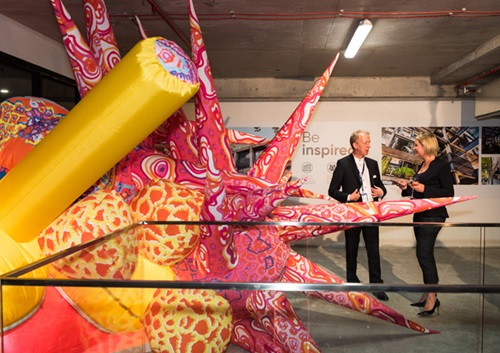 All businesses are people businesses, and we want to help you make the most of the network you have on your Dexus doorstep. Come along to our building-wide events, keep in touch on our community portal, and get access to members-only deals.
Convenience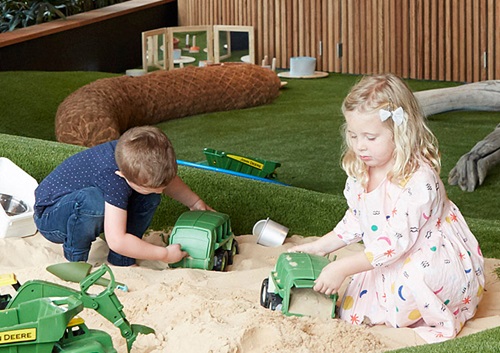 You have more important things to think about than where to park and whether you'll need an umbrella today. With our 5-star concierge, parking and car-share partnerships, offsite workspaces, plug-and-play technology and priority access to childcare, we're taking care of the little things.
Sustainability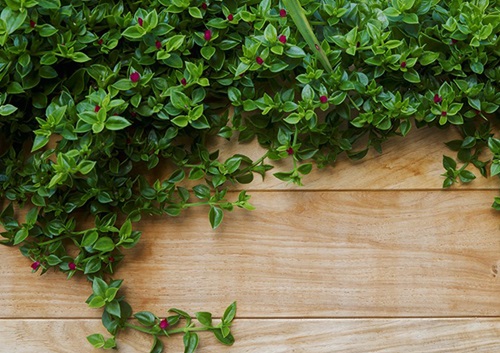 Becoming part of the Dexus community means becoming part of a better future. Our sustainability approach creates sustained value through leading cities, thriving people, future enabled customers, strong communities and an enriched environment.
View our sustainability approach
Wellbeing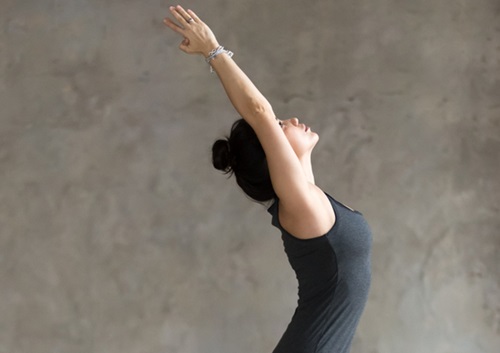 It's good for your body, it's good for your brain, and it's good for your business. With Dexus, you can access end-of-trip facilities, bike servicing, onsite wellness classes and discounted fitness memberships including F45 and Urban Flow.
Discover our wellbeing initiatives
Exclusive Dexus Place memberships
Dexus Place Membership, available for Dexus customers, gives you the flexibility to use our offsite meeting and events facilities in major CBDs as much as or little as you need to, for one inclusive fee. Benefits include flat room rates, access to all areas including the Business Lounges, concierge services, on-demand phone bookings, member-only events and discounted parking.

Ask our team about memberships today and enjoy flexible meeting spaces that allow your team to connect, collaborate and grow.