Sustainability
Creating sustained value

Sustainability is the lens we use to manage emerging risks and secure long-term value creation opportunities
Our Sustainability Approach informs how we create sustained value over the long-term by directing our focus towards the strategic objectives of leading cities, thriving people, future enabled customers and strong communities, and enriched environment.
We integrate sustainability into our business by taking a systematic approach that links our strategy and vision to our actions and performance outcomes, and by embedding our sustainability targets into day-to-day operations.
Dow Jones Sustainability Index names Dexus as Global Industry Leader


Dexus has been recognised as the most sustainable real estate company in the world according to the 2019 Dow Jones Sustainability Index (DJSI).
The DJSI is one of the longest standing Environmental, Social and Governance (ESG) indices, based on a corporate sustainability assessment that evaluates the practices of companies worldwide and identifies those that are best positioned to address sustainability challenges and opportunities into the future. Dexus outperformed 252 other real estate companies to achieve Global Industry Leader status for the first time, after several years of scoring amongst the top 10.
Dexus's science-based emissions target
In FY19 Dexus enhanced its net zero emissions ambition by certifying its emissions reduction target with the Science Based Targets initiative (SBTi). The Science Based Target Initiative is a joint initiative by CDP, the United Nations Global Compact, the World Resources Institute and WWF, which aims to help businesses pursue bolder solutions to climate change.
Targets adopted by companies to reduce greenhouse gas emissions are considered science-based if they are in line with what the latest climate science says is necessary to meet the goals of the Paris Agreement – to limit global warming to well-below 2°C above pre-industrial levels and pursue efforts to limit warming to 1.5°C.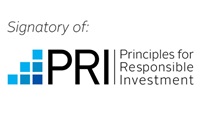 United Nations Principles for Responsible Investment 'A+'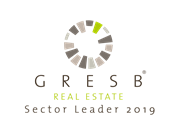 Global Real Estate Sustainability Benchmark Sector Leader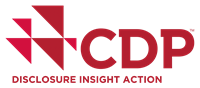 CDP Climate Change
A- Leadership Status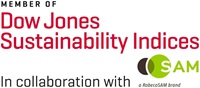 Global Real Estate Leader,
Dow Jones Sustainability Index
Sustainability insights
Explore our latest insights on sustainability trends affecting the workplace.