Sustainability
Creating sustained value

Sustainability is the lens we use to manage emerging risks and secure long-term value creation opportunities
Our sustainability approach informs how we create sustained value over the long-term by directing our focus towards the strategic objectives of Sustained Value, Leading Cities, Thriving People, Future Enabled Customers and Strong Communities, and Enriched Environment.
We integrate sustainability into our business by taking a systematic approach that links our strategy and vision to our actions and performance outcomes, and by embedding our sustainability targets into day-to-day operations.
Supporting reconciliation

As one of Australia's leading fully integrated real estate groups, we operate on the lands of the Traditional Custodians and we recognise the important role that we have to play in contributing to the reconciliation movement in Australia. Our Reflect Reconciliation Action Plan 2022-2023 forms the path forward for how our business will establish stronger relationships with Aboriginal and Torres Strait Islander communities and businesses, and support the economic participation and career development of First Nations people within the property industry.
Towards Climate Resilience

Dexus's Towards Climate Resilience contains the outcomes of a scenario analysis that we have completed to enhance our resilience to climate change. Addressing climate change is central to our Sustainability Approach which includes our net zero by 2022 target. The actions outlined in Towards Climate Resilience further our ambitions and demonstrate how Dexus can contribute to a global transition to a low carbon economy.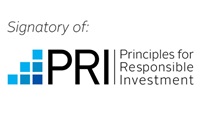 United Nations Principles for Responsible Investment 'A+'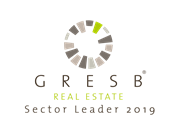 Global Real Estate Sustainability Benchmark Sector Leader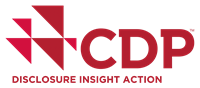 CDP Climate Change
Climate A List 2019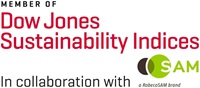 Global Real Estate Leader, 
Dow Jones Sustainability Index
Sustainability insights
Explore our latest insights on sustainability trends affecting the workplace.
On the way to net zero emissions
Starting with Dexus's first NABERS portfolio targets set in 2008, we have recognised the importance of targets for motivating strong environmental performance and demonstrating our leadership. We aim to achieve net zero emissions by 30 June 2022 across the group-managed portfolio, an ambition that has been certified by the Science Based Targets initiative as aligned with a "below 1.5°C" future.
An important component of our trajectory to net zero emissions is increasing the use of renewable energy. As a signatory to RE100, we will source 100% renewable energy by 2030. To support the dual objectives of net zero emissions and 100% renewable energy use, we have established an interim target to achieve at least 70% renewable energy use by 2025 from onsite and offsite sources.