Why heritage building transformations are on the rise
Article3 min03 April 2018By Claire Stewart
There's more incentive than ever to get renovation of historic buildings right, as companies compete to move in to them.
Whether it's the sweeping landscape of endless timber floors, high ceilings or windows that open, or merely the warm glow that comes from knowing you're part of the preservation of history, working in a heritage building is more popular than ever before.
Technology start-ups, consulting and marketing firms, boutique financial organisations and international law firms are all attaching the personality and identity that comes with historic buildings to their own brands.

Restoring turn of the century buildings such as the so-called Money Box development in Sydney's Martin Place (the former Commonwealth Bank headquarters) or the award winning 130-year-old wool store on Harris Street in Pyrmont, is an attractive proposition to tenants looking for a unique offering.

For developers, the prime position and grand structural bones of such buildings provide enticing opportunities to re-purpose and update, despite the sometimes difficult floor plans and outmoded services. Critically, this prolongs the life of the property, ensuring long-lasting appeal of some of our most iconic buildings such as Sydney's Australia Square or Grosvenor Place.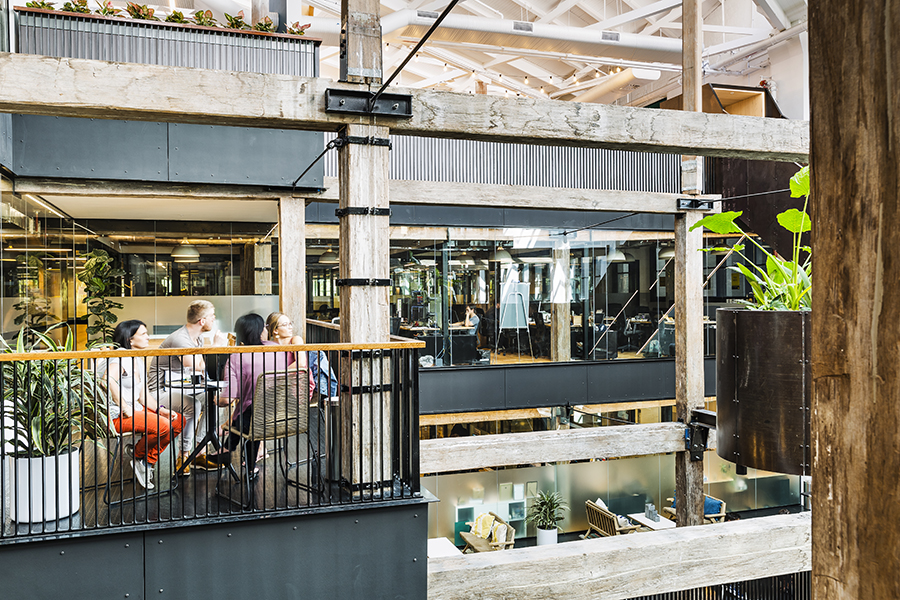 The award winning 130-year-old wool store at 100 Harris Street in Pyrmont has attracted customers including WeWork.
Valuing history
An Allens Consulting survey, conducted on behalf of the Heritage Chairs and Officials of Australia and New Zealand, found only 5 per cent of respondents think that local heritage is not relevant or important. Conversely, nearly 85 per cent believe local buildings are worth saving.

In the same survey, almost two-thirds of respondents said if more money were to be spent on heritage issues, their preference would be that it go first to re-using historic buildings.

A search of the NSW database shows just over 60 heritage listed buildings in Sydney's CBD that are over 100 years old. They range from the Capitol Theatre, original law courts, a synagogue through to the Dundee Arms Hotel.

Another two dozen, including the Macquarie Bank building at 48-50 Martin Place, are over 75 years old.

When Macquarie Bank redeveloped the site, it chose to return the building to its original design. It added a small amount of infrastructure to the rooftop, but reinstated the atrium which had previously filled in to increase useable floor space.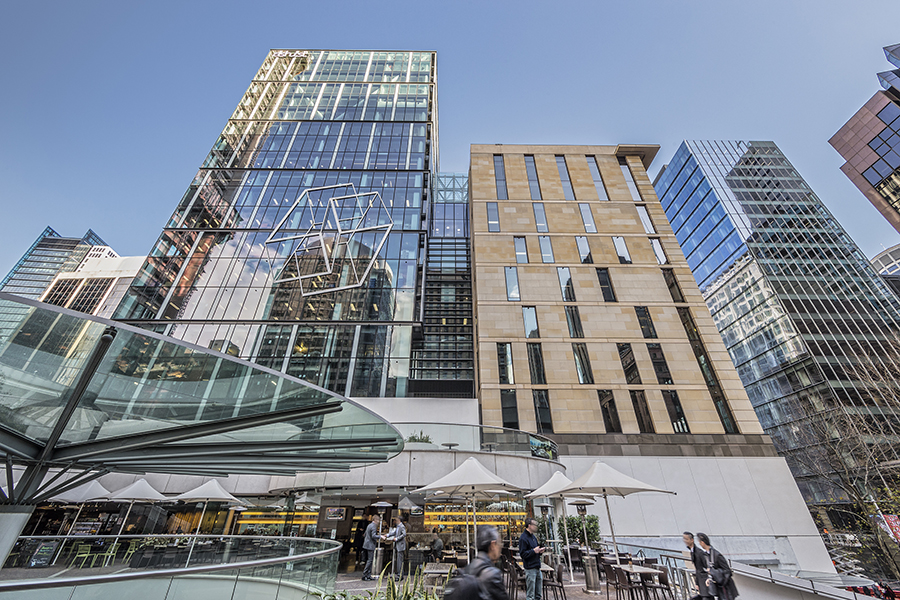 The award winning 'Money Box' at 5 Martin Place, Sydney.
The award winning 'Money Box' at 5 Martin Place, Sydney.
Blending old with new
Diagonally opposite that building is 5 Martin Place. Known as the 'Money Box' building because former owner, the Commonwealth Bank, used it as a model for tin money boxes, its redevelopment by Dexus and Cbus Property has won the architects and the building a slew of awards.

The jury citation for the 2016 Australian Institute of Architects Heritage Award makes note of the "rather polite but successful ten-storey extension that is cantilevered over the top of the original building, minimising any interruption to the original building fabric." The redevelopment reinstated the atrium, which provides a sense of air, space and light for occupants.

The citation also recognises the way the interiors remain respectful to the original architecture and evoke a sense of nostalgia. That link to history and the inherent cachet that comes with working in a significant city building is a draw card for tenants.

As the quest for talent and the drive to differentiate one business from another becomes more intense, businesses are looking to move into heritage floors across Australia's capital cities.

Many of Melbourne's key sites, such as the GPO, have been updated for the 21st century. In Brisbane laneways are being activated and heritage buildings repurposed, including Dexus's Naldham House, the 120-year-old "Polo Club" that will be repurposed and incorporated into the Waterfront Precinct.

Redevelopments don't always attract consensus praise, with purists challenging the need to evolve the footprint and purpose of the building. That's why it is so important for developers to recognise that preserving the fabric of these buildings is paramount.

Sensitive redevelopments bring buildings back to life without sacrificing the commercial outcome, making them more accessible to the often thousands of people who work for the companies moving in.

Developers are open about the potential negatives that come with historic buildings, but as demand for space in these grand old buildings continues, the ability of architects to accommodate the best of both worlds has increased. That guarantees a future supply of well-renovated older buildings for companies wanting to burnish their brands and keep their employees happy. Because the pleasure that people derive from working in unique spaces steeped in a city's history is priceless.
Prism Mailing List