The four-day work week: urban legend or attainable reality?
Article3min02 April 2019By Sarah Turner
What if you could boost productivity and customer engagement, but cut back to a four-day work week? Some businesses are doing just that.
Following a recent trial of a four-day work week, which made headlines around the world, New Zealand corporate trustee company Perpetual Guardian has made the four-day work week permanent for its 240 employees.  But should other businesses be considering it?
Andrew Barnes, the CEO of Perpetual Guardian, got the idea to trial a four-day work week from global reports on productivity, including a study of workers in the UK public service which found they were performing just under three hours of productive work per day.
Barnes is hardly a radical. When living in Australia, he floated realestate.com.au on the ASX in 1999 and held senior roles in companies including Macquarie Bank. He thought a shorter working week might be a way to get employees to "be the best they can be while they're in the office, but also at home".
"As a professor of human resource management, the challenge is to get more firms to give more attention to work-life balance, so when I read about Perpetual Guardian's idea for a trial, I invited myself to the party," says Jarrod Haar, Professor of Human Resource Management at the Auckland University of Technology.
Haar offered to conduct quantitative and some qualitative analysis before and after the trial.
When the trial started, Haar says many employees questioned how they could do their work in four days, and some managers didn't think it would work.
"The hours that you work are just one input into what you can do at work."
Trial results
The results speak for themselves. Productivity went up 20% and staff stress levels went down. Customer engagement levels went up more than 30%, while revenue remained stable and costs decreased.
"It hasn't been perfect but productivity has been up, along with things like creativity and customer engagement," Haar says.
According to Barnes, the trial found that "not only could they [Perpetual Guardian's workforce] do their work in four days, but they could do it better in four days."
Since the results of the trial were published, Haar has had enquiries from around the world, even from Japan, where they have a specific term for 'death by overwork': karoshi.
At Perpetual Guardian, workers could choose whether to opt in to the four-day work week. A handful did not, but those who opted in now get a rotating day off a week. Everyone is paid for a 40-hour week, but the expectation is that they can do the work in four days, while also acknowledging that there might be occasions – peak periods – when more than four days will need to be worked.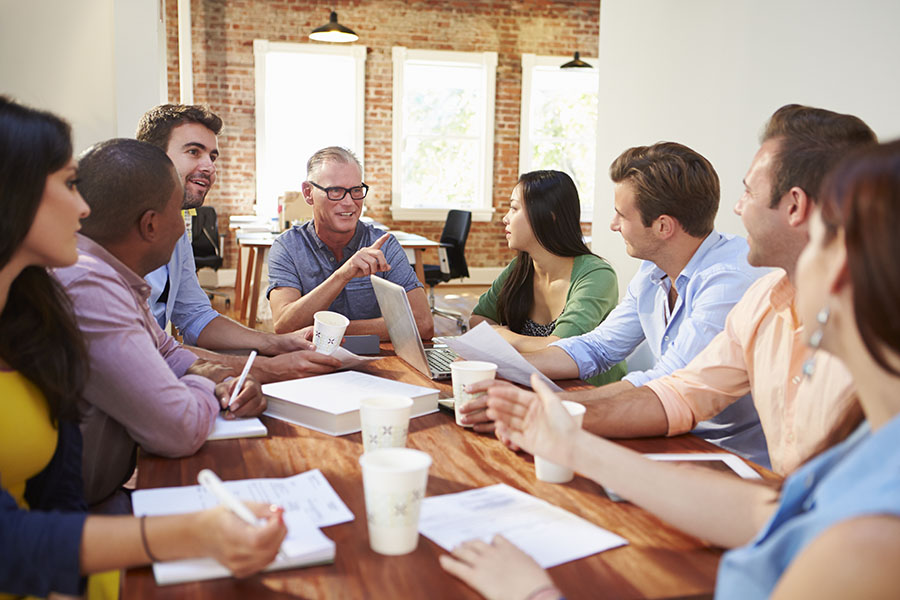 The longer term
While Perpetual Guardian's trial of the four-day week made headlines and put some hard data to the idea, for Australian boutique design and development studio, Icelab, it's hard to imagine anything other than a four-day week. It's been their full-time work week for more than a decade.
When Michael Honey started Icelab in 2006 with one staff member, they worked the standard five, eight-hour days.
In 2008, with business going well, they decided to reward themselves with a day off a week by compressing 40 hours into four days. But after six months they found that wasn't sustainable and cut back to standard eight-hour days, four days a week.
"We converted 20% less work into 50% more weekend," Honey says.
And, according to Honey, they seemed to get the same amount done.
"The hours that you work are just one input into what you can do at work."
As Honey calculated, taking a day off a week turns 229 workdays in a year into 183 workdays, or roughly half a year. Staff also get their birthdays off, taking it to 182 days out of 365 days in the year.
"That makes work-life balance real," he says.
Not surprisingly, "the recruitment and retention story is very strong," Honey says.
But the business has also grown – in 2011 the team had grown to five and they set up an office in Melbourne, in 2012 they'd grown to eight, and they've been a team of around 13 since 2014. And they boast an impressive work portfolio, including websites for the Museum of Australian Democracy, the Wheeler Centre and Australia's premier community radio station, 3RRR.
Is it for every business?
Honey acknowledges that it mightn't work for everyone but it works for Icelab, where the deliverables take weeks and months.
"We don't have the kind of work that requires us to be there at all times," he says.
Is it cost-effective?
"From my perspective, there might be a slight revenue decrease but we're getting a substantial quality of life gain. We could do more work, and hence earn more money, if we worked five days. We'd earn more again if we worked six days, or seven. But would it be worth it?" Honey responds.
Jarrod Haar believes it's a win-win for employers and workers.
For workers, beyond the extra day off, the data shows it has reduced job-related stress; for employers, Perpetual Guardian has found it has resulted in better customer service, and boosted retention and attraction. And 20% less need for office-space.
Beyond Perpetual Guardian, there's fewer people on the roads and the associated benefits.
So, is it the way forward?
"You have to acknowledge that it won't be perfect – what's going to work for some won't work for all, but it's very much about being open, being flexible, and giving it a go, rather than saying we've always done it this way," Haar says.
Prism Mailing List