Infrastructure boom a boon for Sydney commercial property
Article3 min22 March 2018By Louis White
While some commentators fear a surge of supply in Sydney may soon lead to a correction in rents, Dexus and the Property Council of Australia disagree.


Office space in the Sydney CBD has been getting harder for businesses to find lately, however reports of vacancy rate soaring in 2018 and beyond are exaggerated.
Dexus believes the low vacancy rate will continue throughout the remainder of the year and into 2019.

"While the office market is cyclical, the reality is that most office development projects in the Sydney CBD are still some years away from completion and there has been positive net absorption in the past two to three years."

"This has seen the vacancy rate for the Sydney office market drop to 4.6 per cent in January 2018. That is quite low by historical standards and is forecast to go even lower in 2018," says Dexus head of research, Peter Studley.

"A low vacancy rate means that conditions will remain tight for a while yet for businesses wanting to expand."

With the bulk of new supply not due to hit the market until 2022 to 2024, Dexus Research forecasts the Sydney CBD office market will hit a low of 3.4 per cent vacancy in 2019.

"There is definitely a tendency in the market to exaggerate the situation with regard to oncoming new supply," Studley said. "There is still strong demand and the supply coming onto the market is well known, so we expect strong rental growth to continue over the next two years.

"Looking at the supply side - there is currently only 107,000sqm under construction with a further 233,000sqm having plans approved."

"The balance is proposed or mooted and may not proceed in the expected timeframe," Studley said.
"We continue to see very strong results for our CBD office market." Jane Fitzgerald, Executive Director, Property Council NSW.
Underpinned by public and private spending
A positive demand outlook for Sydney office is supported by both government and private infrastructure spending, along with steady population growth.

"Of course, if there was an economic downturn this could change the immediate scenario, but the NSW government has already committed to a lot of infrastructure projects and the services sector is strong in Sydney."

While the forecast demand of new stock to be added between 2022-2024 of 490,000sqm equates to 7.9 per cent of 2021 stock, it is still smaller in size in than the 1999-2001 wave and the 1991-1993 supply glut.

Moreover, even though the stock supply is larger than the last three waves, the market is better positioned to handle it, with a vacancy rate expected to hit a 20-year low of 3.4 per cent next year.

"Because vacancy is so tight there is not a lot of space for tenants to move," Studley said. "We expect things to get even tighter over the next 12 to 18 months."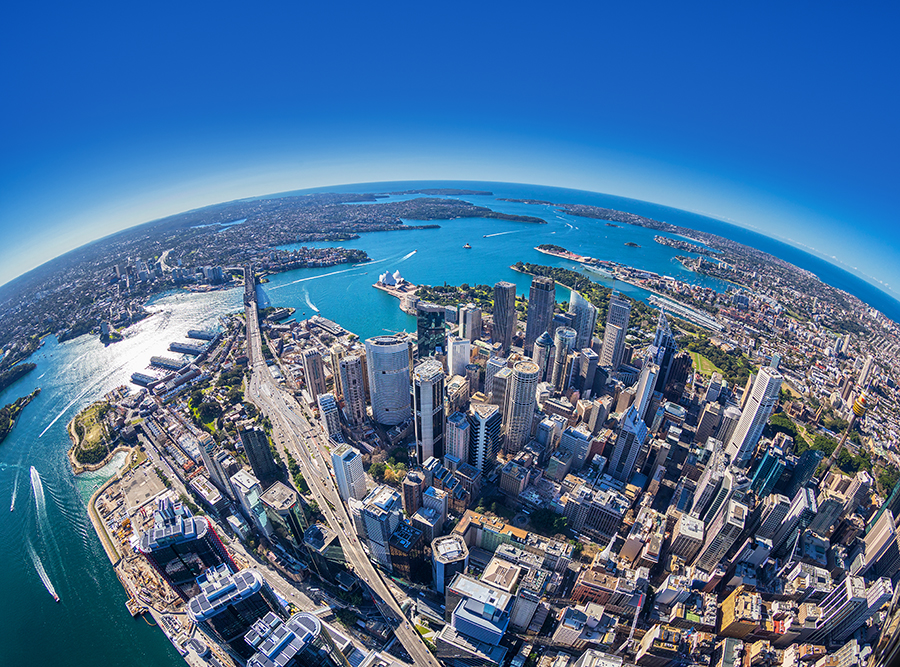 Positive outlook for Sydney office.
Property Council describes vacancy rate drop
The view expressed by Studley and Dexus is backed up by the Property Council of Australia, whose January 2018 Office Market Report revealed that the Sydney CBD office vacancy rate had dropped from 5.8 per cent to 4.6 per cent in the six months to January 2018, revealing it to be Australia's strongest office market.

"We continue to see very strong results for our CBD office market," says Jane Fitzgerald, Property Council NSW executive director. "With the latest report showing 99,695sqm of withdrawals and 37,376sqm added over the period, the Sydney CBD continues to go from strength to strength.

"Strong vacancy levels were seen in all grades of office space with a particular fall in Premium Grade stock, going from 9.3 per cent to 6.9 per cent and only a very small rise in A-grade vacancy."

The Property Council of Australia's report shows that Melbourne, Perth and Brisbane CBD office supply all have higher vacancy rates than Sydney and are not expected to reach comparable lows for some years yet.

With vacancy remaining low and supply still some way off, Sydney customers looking to expand their space requirements or hoping for some relief from rent rises, may just have to wait a little longer.
Prism Mailing List