The risks of a hybrid workforce and how to manage them
Article3 mins18 March 2021By Iain Ferguson
The COVID-19 pandemic has put the spotlight on how workplaces are responding to evolving ways of working. However, organisations are becoming increasingly aware of the risks to the success of a hybrid workplace.


With the pandemic accelerating the take up of flexible working practices, many businesses are navigating how to implement hybrid workplaces that allow people to work across locations that include traditional workplaces, home offices and on the road.
However, implementing a hybrid working model has deep implications for businesses and their people. Cyber security and workers' emotional and physical wellbeing are among the considerations that management teams must address.
"Companies that allowed employees' personal computers to connect to the corporate environment often elevated their risk."
Patrick Gray
Risky Business
Minimising cyber-threats
Many businesses accelerated moves to remote working at scale during the pandemic. With remote workforces based at home, often in untested environments, cyber security policies, processes and technologies were suddenly compromised.
Workers were using personal devices and network connections to access corporate networks and data, and cyber-criminals seized the opportunity to deceive workers into giving malicious access to devices, networks and files.
Patrick Gray, founder of security podcast Risky Business, says businesses that turned to cloud-based collaboration applications to enable remote working reduced the risk of infection by malicious software such as ransomware, while companies that allowed employee-owned and managed computers to connect to the corporate environment often elevated their risk.
These are the lessons that businesses can take with them as they assess their workplace needs in the post pandemic environment.
While many businesses focus on incident prevention, recovery when an incident does occur is equally important. This includes verifying that backups are working properly.
Business email compromise – which is where criminals impersonate businesspeople online using compromised email accounts and other techniques – is becoming highly sophisticated.
"Business email compromise actors are very good at being paid," says Gray.
"They may change the account numbers on genuine invoices, or simply misrepresent themselves to a business's accounts team to change the account number that payment for a genuine invoice goes into."
To safeguard against business email compromise, Gray says, companies should implement robust procedures for managing invoices and accounts receivable and payable, and train team members not to deviate from those processes.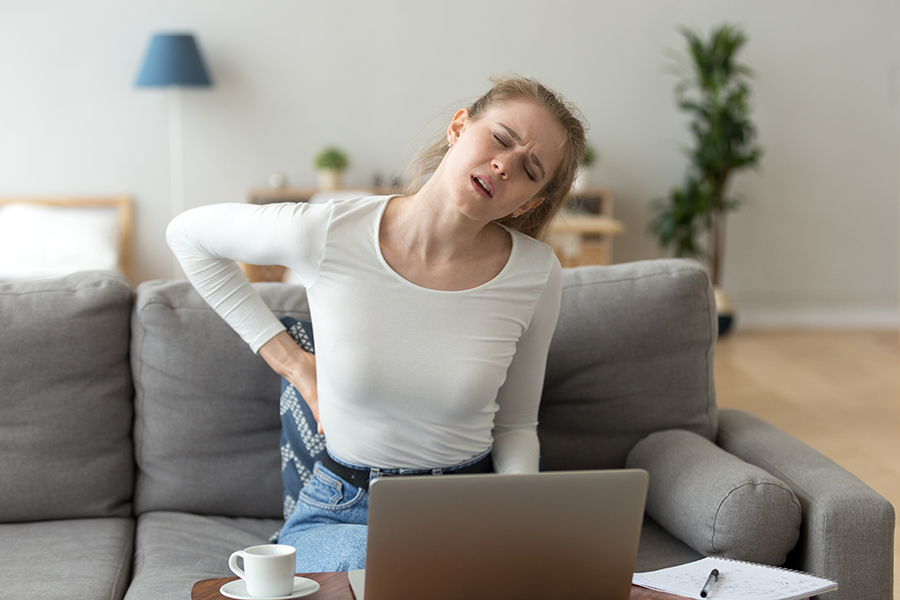 Prioritising health and wellbeing in the hybrid workplace
Workers' physical and emotional wellbeing is also a priority in the hybrid workplace. According to research published by Capita, business leaders reported 64% of their workers were sceptical or anxious about their future within such a workplace.
Workplace culture specialist Colin Ellis says the hybrid workplace can present a danger of culture disconnect, presenteeism and, in severe cases, depression, when the boundaries between work and home become blurred.
"Organisations must ensure that they produce policies that ensure that mental health issues are avoided – as much as they can – when working away from the office," he says. "Also, managers need to be trained on not only managing remote teams but also in empathy and being able to spot when a team member may be suffering.
"Defining the team culture will help to keep employees connected to the team; however, it's then up to managers to ensure that people feel emotionally and physically safe to be able to do their best work, wherever they may be."
Nick Deligiannis, Managing Director of recruitment agency Hays, says in a recent blog post that employers can take several steps in this area. These include:
increasing workplace flexibility to help support employees
focusing on work outcomes rather than where work takes place to build trust
making communications more regular and engaging with employees in different ways to accommodate the different ways people work
encouraging work-life balance
implementing wellbeing models
acting as a role model to employees
Having the right set up
The rapid transition to remote and virtual working also means workers are using a wide variety of equipment and facilities to be productive.
"The organisation has a responsibility to ensure that employees are set up to work in a way that safeguards their physical health at home, in the same way that that they do when in the office," says Colin.
Comprehensive planning key
Successfully implementing a hybrid workplace means understanding the impact on employees, operations and culture and factoring that into comprehensive planning and accurate execution.
Temporary fixes or assuming technologies and processes hurriedly implemented to enable remote working has inherent risks, and can compromise business productivity or worse, leave organisations vulnerable to cyber security threats.
Prism Mailing List