The halo effect: traditional retailers must embrace online opportunity
Article3 min04 December 2018By Martin Kelly
Online shopping is going from strength to strength, but are bricks and mortar retailers rising to the challenge?


Ten years ago, one of Australia's great retail entrepreneurs and a renowned web sceptic made the bold declaration that: "Online people do not make any money."
Gerry Harvey, one of Australia's most successful retailers, and whose Harvey Norman sells everything from computers to couches, has moved with the times.

While Harvey Norman has continued opening new stores at a rapid rate – including a brand new super-sized flagship operation in Sydney's Auburn – it did get on board with the online trend and now runs a busy e-commerce site that currently generates 3 per cent of the company's sales.

It's part of a broader trend where traditional bricks and mortar retailers are diversifying sales channels and using the internet to drive foot traffic and interest in their physical stores.
"Touching things and trying them on is not an experience you get online," Dr Rebecca Dare, Monash Business School
People still prefer to shop instore
Data from the Australian Consumer, Retail and Services (ACRS) research unit at Monash Business School reveals "65 per cent of us always shop at or use bricks and mortar stores most of the time compared with 18 per cent of Australians who prefer to shop online." 

This tallies with research from PwC Digital Services. "The physical store is still operating from a position of strength in Australia," PwC says.

But online store sales are growing faster.

The September Retail Trade figures from the Australian Bureau of Statistics shows online retail grew 27% year on year, to reach a 5.6% share of total sales for the month, while traditional retail turnover was flat at best.
Australian retailers miss the mark with customer experience
Dr Rebecca Dare, Managing Director of ACRS, believes many traditional Australian retailers are missing a major opportunity by under-investing in their instore customer experience.

"We see trends overseas with empathetic, human-centered design and advanced technologies that make shopping easier and/or more pleasurable, however in Australia it's all too common to see that in some cases the basics aren't right," Dr Dare says.

"Stock is piled high to the ceiling, merchandise is displayed poorly, and finding personalised customer service can be difficult."

She says Australian retailers need to understand the shoppers' point of view and cites two examples of retail best practice.

"IKEA in the UK is discounting umbrellas on rainy days, communicating a human understanding, while Nike in the US is using technology-enabled personalisation, allowing shoppers to design their own custom shoes in-store."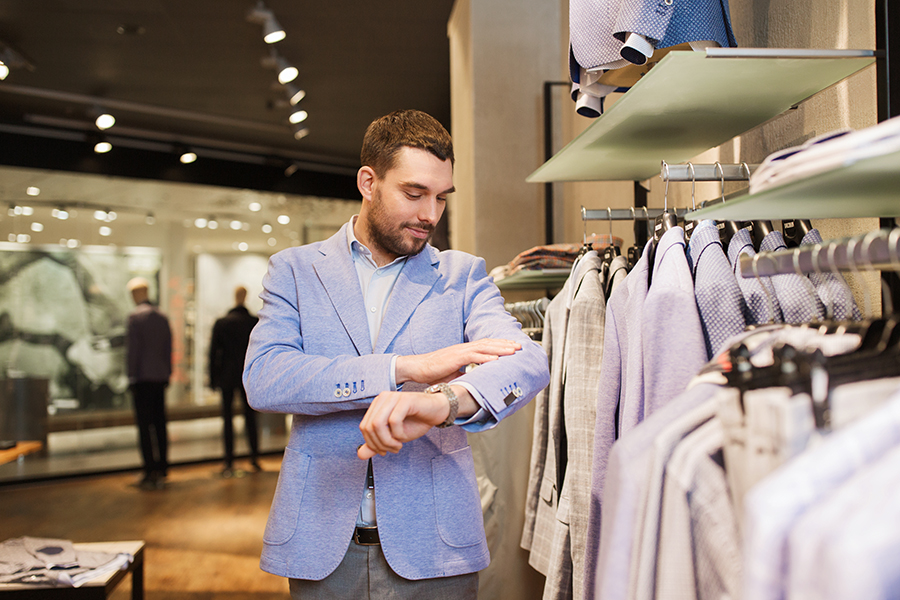 Australians slower on the online uptake
Perhaps one reason Australian retailers have been slower to change the instore experience is the pace of online consumer adoption. With less Australians shopping online than in the US and UK, the need to change up the instore experience has not been as pressing.

Euromonitor research cited by online furniture and homewares retailer Temple & Webster (where trade is growing at thirty nine per cent year on year) says only 4 per cent of its category is sold online in Australia versus 14 per cent in the US and UK.

Which leaves plenty of room for the inevitable growth.

"We remain confident that online penetration of the category will continue as the oldest Millennials turn 35 this year and enter Temple & Webster's core demographic," CEO Mark Coulter told shareholders at the company's recent AGM.

Donna Watt, National Consumer and Retail Leader at PwC Australia, agrees local retailers (and even shoppers) are lagging international trends.
Period of experimentation
"The ones who are doing it well are looking at how to integrate their store and online experiences," she says, noting that for most Australians online shopping is still primarily about price rather than convenience.
"A lot of retailers are trialing different strategies. They might start with a limited range online and make sure they get the customer proposition right before expanding."

Others ask, "how do we use the footprint to get people into our stores?", where they'll spend more money.

And having a physical presence rather than just a website is one area where traditional retailers have a major advantage over the online competition.

For example, a survey of US consumers for the International Council of Shopping Centres, The Halo Effect, How Bricks Impact Clicks, reveals "a new store in a market results in an average 37 per cent increase in overall traffic to that retailer's website".
Prism Mailing List