What working remotely has taught us and what we can take back to the workplace
Article3 mins21 May 2020By Amy Cooper
We're now armed with new skills and habits for a better and more flexible working experience than before, say experts.

With the easing of restrictions, there's more to celebrate than the pleasure of seeing our colleagues again in glorious 3D, say workplace experts.
"The unique time when we all worked remotely has allowed us to experience some of the value of flexible working, for both the individual and for our organisations. We have had to adjust our styles and operating rhythms and make different efforts to connect with colleagues and clients in new ways," says Brooke Shaw, senior manager of talent and organisational development at Dexus.
"As we start to plan for a return to the workplace, teams should be sharing what they've learned and what they would like continue," she says. 
"It would be a mistake not to benefit from what we've learned while working remotely."
"Every experience brings with it learning opportunities. It would be a mistake to not benefit from what we've learned." 
It's not just about showing up 
The virtual workplace proved that productivity and flexibility could happily coexist, if closely managed say both experts.
With managers placing greater trust in their people, many teams also learned to communicate better around prioritisation, outputs and deadlines, she believes.
"Managers have been forced to think through productivity requirements and provide clarity to team members. 
"Having good conversations, with clear goal-setting has allowed for work to be produced often in isolation of supervision or guidance. This will only help us improve our communications when back in in-person environments," says Brooke Shaw. 
"For some individuals it has meant working more flexible times of the day, for others it has been using their usual commute time more efficiently. We've had no choice but to adopt this style of work in the virtual workplace and it will be great to see this level of flex continue."
Karen Gately believes that the virtual workplace encouraged a long-overdue shift in mindset about how contribution is measured. 
"As long as the customers' needs are met, the promise to the market fulfilled and each individual's job KPI's are achieved, then success is there."
Rather than simply a matter of being present, she says, "real engagement comes from a genuine care factor about why I'm working here and what my part is in this whole equation. That's what we need to focus on, not how much time people spend at their desks."
Better boundaries
For a weird and wonderful few weeks, with our entire lives under one roof, we've had to remember to change out of our pyjamas for work, and to delineate being on duty from our vital rest and recreation time.
As a result, we learned about healthier boundaries, says Brooke Shaw. 
"That greater authenticity with each other also brought about a better appreciation that we all have lives outside of work," she says.
Greater openness about pressure and workload will serve us well going forward through the pressures and changes of what's next,' she says. 
"Organisational and individual burnout is still a risk right now. It's important to encourage everyone to be courageous in speaking up about where they may feel pressured."
Many have reported that the home office has given them little opportunity to switch off. They've found no delineation between work/home life and the lack of environmental change has been difficult to cope with mentally. Keeping this in mind is enormously important as we return to the office, and supporting those team members to quickly get back into the workplace is a priority.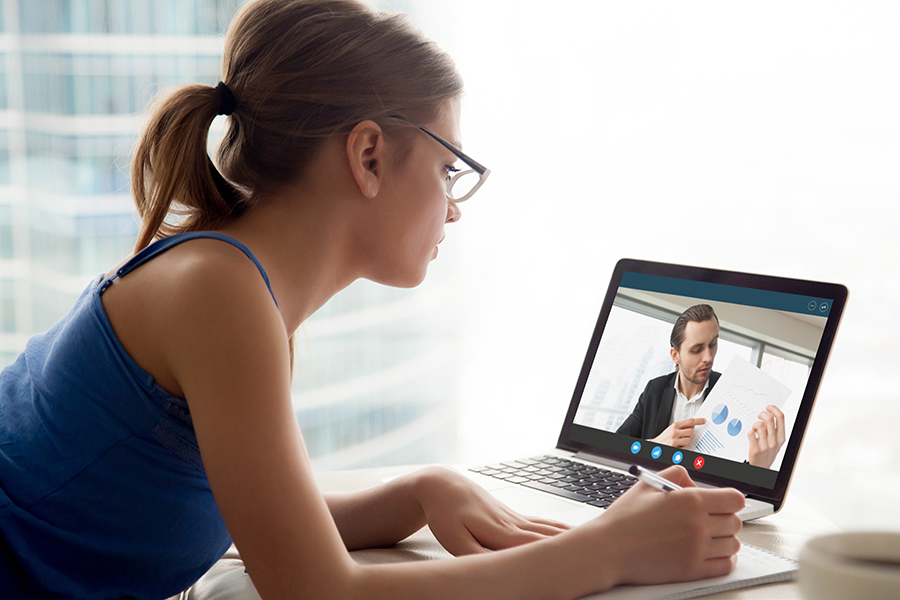 We all need somebody to lean on
Dealing with isolation or stressful home working environments prompted many innovative support strategies, says Brooke Shaw.
Technology helped enable greater wellbeing and psychological safety for teams, and Dexus released an online Safe and Wellbeing Hub for employees to access a range of holistic resources.
"The lockdown accelerated the development of a lot of technology adoption like this. It was a wonderful trial and now it's about continuing to apply that in the regular day to day."
Empathy became a key workplace value during the lockdown, and should remain so, Shaw believes.
"The foundation of flexibility is empathy, and we've become better at accepting that everyone has a unique set of needs and preferences." 
Karen Gately agrees: "Real support comes from an attitude. 
"It's about asking questions and listening to understand. It's about not assuming that everyone's reality is the same as yours and being flexible about how people can deal with the stress and pressure while still being a valuable contributor to your business."
We've learnt to look for signs of stress in the virtual office and to offer the "R U OK?" reach out due to our circumstances. This is definitely one of the skills we need to continue to use as we return to the workplace.
Work and exercise go hand in hand
All those amped-up healthy habits can remain integrated in working life as we head back to the office, says Shaw.
"With a renewed focus on wellbeing, there's no reason why you can't continue to build it into your day," she says. 
"You might be able to take the opportunity to cycle or walk into the office. Think about what you've enjoyed that you can continue doing. If you loved your walks at lunchtime, keep it up. Or carry on with those walking meetings with your team."
Leading a more holistic life will reap rewards in the long run – consider the food we are eating, the way we are spending our time and how we can schedule out time to allow for physical movement.
Prism Mailing List