All ages, all stages – why tomorrow's workforce is about more than millennials
Article3 min24 July 2018By Amy Cooper
With as many as seven generations potentially sharing tomorrow's workplace, companies need to look after their people in every decade.


While there's plenty of talk about the growing army of Millennials in the workforce, with the percentage expected to be 75 per cent globally by 2025, the numbers are also rising sharply at the other end of the age scale.
Australians are increasingly working until a later age, with participation in the job market of people aged 65 years and over at a record high, according to the latest Australian Bureau of Statistics employment data.

In March 2016, Australians aged 65 and over had a workforce participation rate of 13 per cent. By 2055, Treasury predicts this will have risen to 17.3 percent – no surprise, considering over one quarter of men aged 45 and over recently told an Australian Institute of Health and Welfare survey they intended to work beyond age 70.

This trend means that as many as seven generations could soon share the workplace, with their ages spanning five decades.
Older, wiser - and eager to work
For those intending to delay retirement, the reasons are often financial, but another factor is that we'll simply be around for longer. Eighty years ago, life expectancy in Australia was 63 years, but now you're more likely to hit 83 – expanding your potential retirement years to more than two decades.

"That's a long time to twiddle your thumbs, pop out for milk and walk the dog," says Peter Wilson, chairman of the Australian HR Institute (AHRI).

Wilson not only believes older workers are an under-utilised resource, but that they can be the key to high performing multigenerational workplaces. Their experience and knowledge, he says, is a crucial asset that forward thinking companies can tap into through part-time engagement, casual work, mentoring and other flexible roles.

Says Peter Wilson: "I know a number of instances where organisations have reached out to skilled, highly-trained people who have retired, and the advantage is they can do one or two days' casual work at potentially a much lower per diem rate. They're happy to do that because it engages them."

Sharon Melamed, managing director of consultant-match platform FindaConsultant, agrees. "I see 50-plus professionals moving increasingly to the 'gig economy' as they have either been made redundant, or feel vulnerable that they will be.

"We see demand for older consultants who have left a big-name firm to branch out on their own. The client benefits from the same experience but at a considerably reduced rate."

She adds: "Their life experience and maturity also makes them well-equipped to help clients manage major organisational change."
"Older workers are an underutilised resource, but can be the key to high performing multigenerational workplaces." Peter Wilson
Why Bunnings does it better
Peter Wilson points to the example of Bunnings, where older tradespeople unable to continue in physically demanding jobs are hired to share their knowledge with customers.

"It's a model that's been effective for more than 10 years," says Wilson, "with people in their eighties and one at 92 working."

Unfortunately, he says, other organisations have been slow to follow suit. In the most recent of the AHRI's three-yearly Pulse workplace surveys, 60-70 percent of respondents recognised older workers had valuable skills but, says Wilson, "only 20 percent of companies were doing anything about it yet."

Sharon Melamed says companies need to put aside unhelpful stereotypes about older workers, such as the perception that they may lack competence in the digital environment.

"Some of the top digital transformation consultants I know are in their fifties," she says.

"So despite IT, digital and entrepreneurship being associated with younger workers, there are so many examples of this not being the case. You could hardly call them exceptions."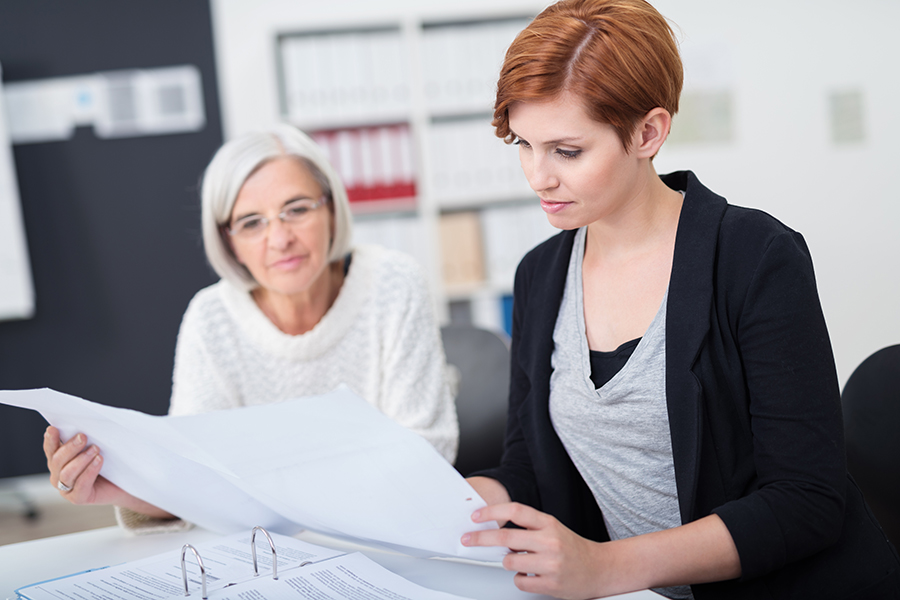 It's about attitude, not age
Catriona Byrne from career transition consultancy RiseSmart believes that flexibility is the key to managing a multigenerational workforce.

"The most important thing to remember is that an age is not a stage," she says.

"It's attitude, not generation, that determines your work style and goals."

She adds: "Career paths aren't what they used to be. The typical path is a 'lattice' rather than a ladder; the linear path of moving up through promotions within a single firm or industry is disappearing.

People of all ages move in and out of full time work, take career breaks, and change careers entirely."

And as more generations gather round the water cooler, everyone needs to challenge their own unconscious biases about various ages, she says.

"Every generation reminds you of someone in your life, usually your family. If someone reminds you of your bossy dad, or your annoying younger sister, you have instinctive reactions and you have to challenge those."

Managers can help, she says, by encouraging knowledge sharing, asking good questions around where their team members are at in life, and providing the same opportunities to all, regardless of age.

In return, they'll be rewarded with paradigm-busting achievers of all ages.

And those, says Sharon Melamed, are often the oldest. "I've seen it in my own family. My uncle was working as a programmer well into his late sixties; in fact, there was a shortage of programmers fluent in a particular language no longer taught at universities.

"My aunt in her seventies runs a thriving catering business, and my 85-year-old dad asked me for ideas this week on what occasional part-time work he could do. He's a retired GP and international chess master with a very active mind!"
Prism Mailing List