It's no longer just about the money; sustainability is the new currency for millennial jobseekers
Article3 mins11 September 2019By Vanessa De Groot
With a new generation of ethically minded people entering the workforce, the war for talent could be won by employers taking sustainability seriously. But companies must do more than just pay lip service - real changes must be made.


Pay and benefits are important for all employees, but for many millennials high salaries are increasingly taking a backseat to corporate reputation and what companies stand for.
According to a recent survey undertaken by Macquarie University, nearly one in five business school students are willing to sacrifice more than 40 per cent of their salary to work for a responsible employer.
The data was collected across 40 countries, but the majority (around 28%) lived in Australia and most were under 35.
Particularly amongst younger generations, sustainability – including environmental, social and governance - is fast becoming a priority for job seekers.
That means it's also becoming increasingly important for employers, as companies with strong sustainability credentials are better placed to attract and retain staff.
For previous generations it was about job stability and security, but this generation looks at jobs differently – as a way of fulfilling their purpose in life.
Professor Debbie Haski-Leventhal
Macquarie Business School
Why is corporate responsibility important for jobseekers?


Professor Debbie Haski-Leventhal of Macquarie Business School, who conducted the research, says millennials are driving the push towards greater corporate sustainability, with Gen Y and Gen Z the most purpose-driven generations to date having grown up with issues such as climate change.
"For previous generations it was about job stability and security, but this generation looks at jobs differently – as a way of fulfilling their purpose in life," she says.
"They're very keen to work for employers who care about their employees, but also care about the environment and about being ethical and responsible.
"They want to feel proud to work for an employer that has a good reputation.
Haski-Leventhal says employees become engaged emotionally with their workplace when they have a feeling that their employers are purpose-driven – that they really care about the world and community and are trying to make the world a better place.
"If my employer is purpose driven then I can fulfil my own personal purpose through work, and that's much more important than getting pay and benefits."
Cassandie Tozer, Head of People and Culture Advisory at Dexus, says millennial recruits are showing greater interest in sustainability across the board, including from their employer and in their own roles. 
But now, rather than having to move into the not-for-profit sector, they're finding opportunities in the corporate sector to achieve a sense of purpose and to make a difference.
"People can see how they can actively contribute over the long-term through their roles and they are looking for companies that have a corporate backing so they can make a bigger difference," she says.
"With portfolio scale like ours at Dexus, what may start as a small initiative by a passionate staff member, can quickly magnify as it's rolled out across the business," says Tozer.
"In some cases, the impact can be far greater than similar intentions in a smaller not-for-profit organisation."
"For example, we can make a big difference to our customers' impact on the environment and socially through donating recycled furniture from office fitouts to charity for re-use. Across our portfolio the scale is massive."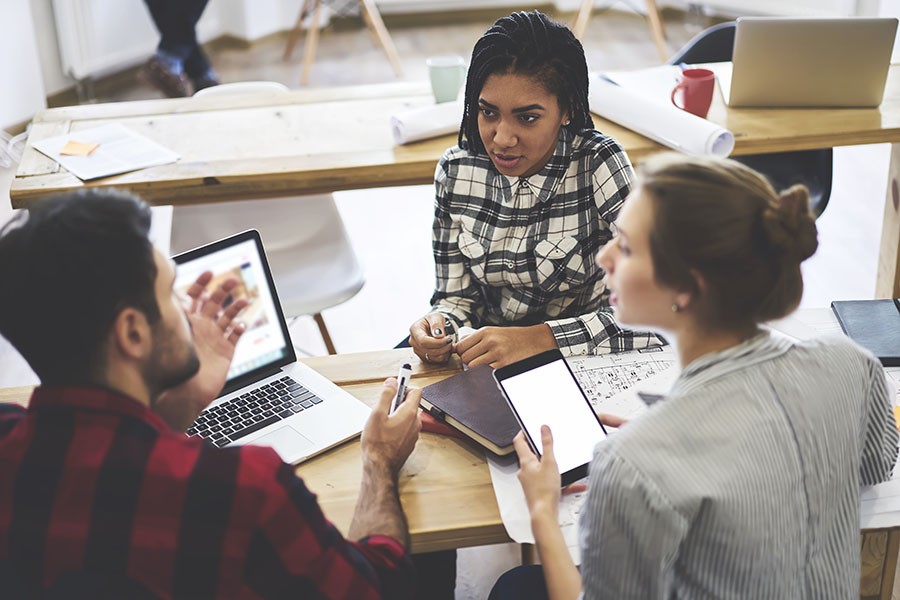 Why companies are increasing their focus on sustainability


Companies are entering a "new phase of responsibility" in which corporate social responsibility is no longer used simply to promote their financial bottom line, but will provide real benefits to the workforce, community and environment says Haski-Leventhal.
"The survey results send a very strong signal to potential employers that there is a great opportunity to win the war on talent just by becoming more responsible," she says.
Companies with strong sustainability credentials are not just better placed to attract staff, but also to retain them.
"It costs companies a lot of money when staff turnover is high," says Haski-Leventhal, by companies focusing on sustainability, can not only avoid this cost but also create something very meaningful for employees and their stakeholders."
KPMG sustainability director Mark Spicer points out that all stakeholders are demanding more from businesses on the sustainability front, including employees, communities and investors.
He adds there is a value attached to it for business, particularly in terms of minimising risks.
"It's less of a side issue now and 'nice to have'; now it's a wholistic thing that's being implemented rather than just being lip service," he says.
"With high profile issues like those raised in the Hayne Royal Commission, expectations are increasing on companies to do the right thing and not just produce a dollar return."
 How can companies become more sustainable?


The first thing needed is a shift in mindset, which often happens when there is a shift in leadership, says Haski-Leventhal.
But to implement change and become more sustainable, Tozer says companies should involve their employees.
"You can't create something from scratch if your staff are not engaged and passionate about it," she says.
A more wholistic approach is also required to make sure the business is acting responsibly in every aspect of its operations, rather than just through specific initiatives or philanthropy, Haski-Leventhal says. Knowing the company's purpose is also crucial.
"The purpose of business is not to maximise profit, engage employees, make product or deliver services; all of these is what businesses do, it's not their purpose.
"Company purpose can be defined by the difference a business can make in people's lives."
Tozer says sustainability should be an integral part of what a company does, rather than a separate aspect.
"It's now a part of our DNA; it's just what we do," she says.
If sustainability is part of a company's DNA, it should be communicated to recruits and existing employees, says Haski-Leventhal.
"It's really important for companies to share stories of impact and communicate constantly the way they are striving to be more responsible."
Spicer says the move towards sustainability involves thinking more broadly and understanding how ethical performance links to value for the business over the longer-term.
"You need to measure it, talk about it and link it to the dollar that the business creates to get the accountants excited," he says.
Prism Mailing List