How tall is too tall?
Article3 min27 March 2018By Louis White
As the City of Sydney prepares to relax height restrictions, Australia is heading for a new conversation about the future profile of our city skylines.


Standing at a remarkable height of 828 metres (2716 feet) and comprising 154 usable floors, the Burj Khalifa in Dubai is the world's tallest building.
But not for long.

The Jeddah Tower, formerly known as Kingdom Tower, in Jeddah, Saudi Arabia is set to break that barrier, rising to about one kilometre when completed in 2019.

Both buildings are mixed use, including residential, hotel and office.

In Australia, the tallest buildings stand small by comparison.

Both in Melbourne, 120 Collins Street reaches 265 metres, and 101 Collins Street is 260 metres tall. With about 50 floors each, they are the two tallest office buildings in the country.

But the Q1 in Brisbane, which is residential, and which stands at 322 metres high, is officially Australia's tallest building.

Dr Philip Oldfield, senior lecturer in high performance architecture at the University of NSW, says 300 metres is a reasonable height limit for buildings, barring exceptional circumstances.

"Above this height, towers become extremely expensive, and require additional construction materials which often means more steel and concrete, and thus, more energy-intensive materials.

"When we build above 300 metres, we're mainly doing so to create an icon, to make a building stand out. There are not many sustainability or urban reasons to go above 300 metres in Australian cities at present."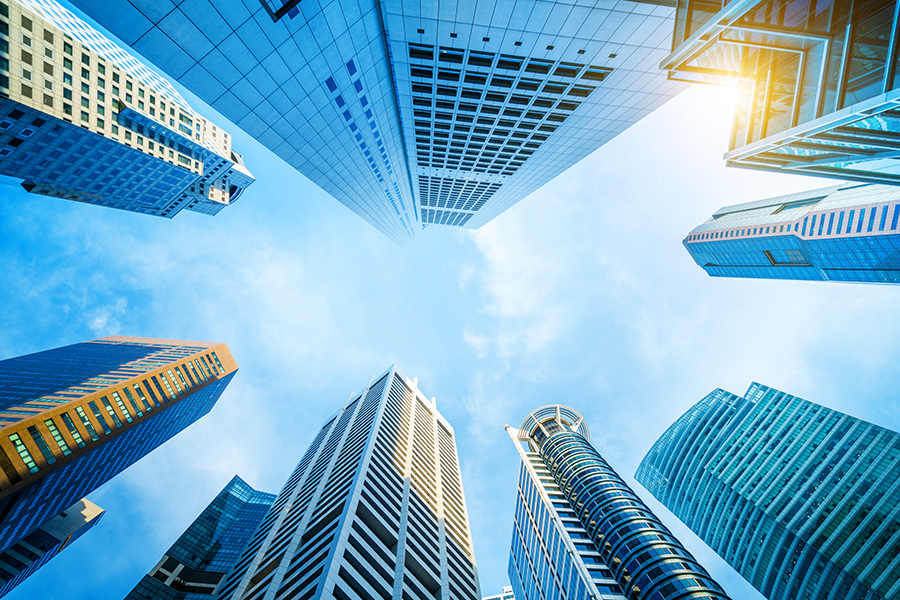 "The City of Sydney's new plan could allow potential building heights, depending on location, in excess of 300 metres." Esther Bailey, Sustainability Program Leader, City of Sydney
Time to relax Australia's height restrictions?
The City of Sydney council and Sydney Airport impose height restrictions on Sydney's CBD buildings, regardless of their use. 

The maximum height is 235 metres, with an extra 10 per cent allowed in some parts of the city as long the proposed building does not compromise sun access and has Sydney Airport approval. 

However, the building heights for Barangaroo, a former industrial wharf site on the north-west fringe of the CBD, are outside the City's planning controls because the area has been designated a State-significant site.

The relaxation of height restrictions in Barangaroo may herald a new approach in the main CBD, too.

"The City of Sydney has developed a new strategic vision for the Sydney CBD skyline," says a City of Sydney council spokesperson.

The new plan could allow "potential building heights, depending on location, in excess of 300 metres while still protecting sun access to the city's important public places and parks." With the caveat: "Any proposal is subject to Sydney Airport approval."

"The central Sydney planning strategy is the most comprehensive urban planning strategy for central Sydney in 45 years. It will unlock up to 2.9 million square metres of additional commercial floor space and transform the city skyline," said the spokesperson.

The plan is with the Greater Sydney Commission for gateway determination, and no date has been given for its release.

"The primary advantages of tall office buildings in the CBD are efficiency and density," Dr Oldfield says. "Creating a compact core, with thousands of concentrated jobs, makes it economically viable to serve these areas with mass rapid transport.

"Public transit by train has far lower carbon emissions than automobile transit, so a compact CBD is more sustainable than the car-dominated suburban business park. A dense CBD also saves land."

In Victoria, the Labor Government has introduced a floor area ratio limitation of 18:1, unless the developer is prepared to incorporate community benefits, such as a new park, public space within a building or affordable housing. This means that if a developer wishes to build on a 1,000 square metre parcel of land, then the building's gross floor area cannot exceed 18,000 square metres, unless they incorporate such community benefits.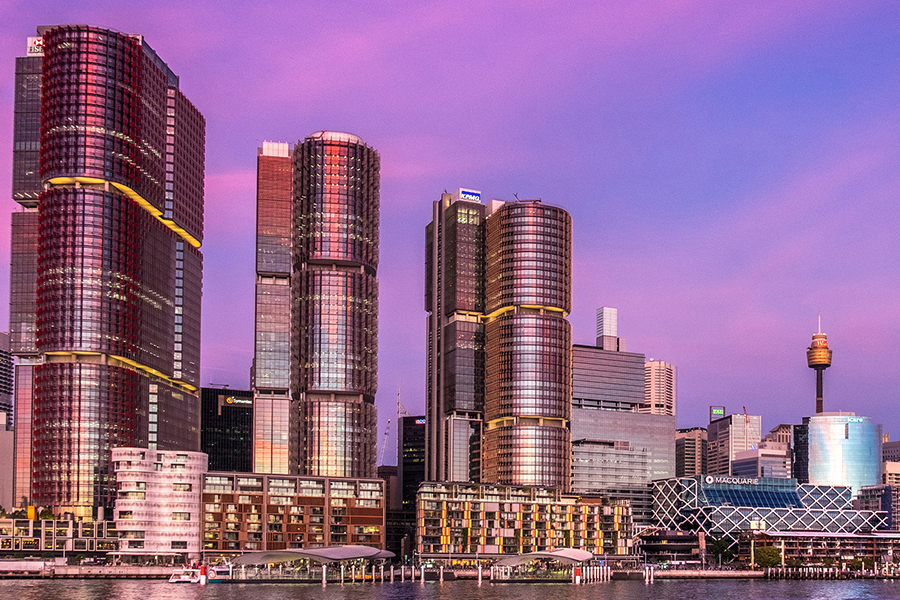 The relaxation of height restrictions in Barangaroo may herald a new approach in Sydney's CBD.
The argument for height
Urban Taskforce Australia, a non-profit organisation representing Australia's large property developers and equity financiers, is advocating for a new conversation about building heights.

"I think we will get skyscrapers across the Australian landscape," Chris Johnson, CEO of Urban Taskforce Australia, says.

"We will definitely see more mixed-use tenancy in bigger buildings being developed and I believe that will be driven by land space. There is a need to capitalise on that."

"City centres in Australia need a mixture of office, residential and retail and it is a matter of getting the balance right in commercial buildings," Johnson says.

"I don't think that there should be a limit on the height of buildings."

Australia's population of 24 million could reach 36 million by the middle of the century, according to government forecasts. Advocates for taller buildings with mixed use suggest that city living is part of the answer to how the extra population will be housed.

"The main reason to build taller buildings is because it is beneficial to accommodate a mix of uses in high-rise, creating vibrant 24-hour cities," UNSW's Dr Philip Oldfield says. "The City of London is almost exclusively office buildings and towers. It hums with activity during the day, but after 6pm and at the weekends it's a ghost town.

"By providing a mix of office and residential, you create activity, vibrancy and security throughout the day and evening. Economically, it also reduces the risk for the developer. Finally, there are opportunities for energy sharing between office and residential in the same building – harnessing waste heat from offices to heat housing."

Australians are already warming to the notion of high-rise city living, as evidenced by success of tall residential towers on the fringes of the Sydney and Melbourne CBDs.

Only one question remains. How high are they prepared to live? The answer to that, judging by the experience of Dubai and Saudi Arabia, is the sky's the limit
Prism Mailing List