Employee benefits: What are the best benefits on offer?
Article3min28 May 2019By Vanessa De Groot
Perks and benefits positively impact recruitment and retention, while boosting company culture and productivity. But with a variety of benefits to choose from, which should businesses offer?
Once upon a time it was acceptable for employers to offer just a salary to workers, but now the war for talent requires businesses to provide much more attractive remuneration, including perks and benefits.
Savvy companies are always thinking about what perks they can offer to attract and retain the best employees, and some do it better than others, says Tim Henry of Peoplecorp.
Organisations that aren't thinking about it need to, he adds.
"You need to have additional benefits that will give you a competitive edge over others in your industry or you'll be left behind."
What are the benefits of benefits?
Employee perks enable businesses to attract and retain the best talent, which impacts productivity and ultimately, a company's bottom line, explains Henry.
"If the benefits are received well you've got engaged and happy workers, and research shows these employees boost productivity and profits," he says.
Put simply, offering perks and benefits is good business sense, with the expense more than justifying the outcome, according to Senior Manager of People and Culture at Dexus, Leigh Braddick.
In fact, the cost of failing to provide benefits is higher due to the cost of recruitment and training, then losing people to a competitor.
"Ultimately if you have happy people coming to work then they will turn up and do a great job and that's good for business," says Braddick.
"There's plenty of research and evidence to suggest that if you have a happy workforce you will have happy customers and that equals financial success and relevance."
The other factor as to why organisations offer benefits is ethics – that is, it's the right thing to do for the workforce, Braddick adds.
"You need to have additional benefits that will give you a competitive edge over others in your industry or you'll be left behind."
What perks are the most valued?
Not all perks are created equal. Flexible working options, additional super and leave days top the list of the most wanted in Australia and are the most standard perks on offer.
Insurances, training and health and wellness offerings are also common benefits.
Aside from the standard perks, there is a shift towards organisations embracing benefits specific to their business offering.
For example, a technology company might provide technological devices as a benefit, while financial services companies often offer discounts on products such as loans, and some beer companies are known to offer a product allowance. Rio Tinto even offers discounts on diamonds.
Flexible working and leave - allowing people to have more time to balance their life - is now one of the most crucial benefits, says Henry.
"We asked everybody in our organisation a few years ago what would be amazing to them from a benefits perspective, and the one thing that united everyone was an extra week's paid leave at Christmas.
"Some companies offer an opportunity to purchase more leave, which is also a benefit people value, " adds Henry.
Braddick explains how at Dexus, an employee-led community helped drive additional benefits to staff which included an extra five days of leave a year and a monthly payment that can be put towards wellbeing activities such as gym memberships, massages or hobbies.
"The additional leave and wellbeing allowance is one way we recognise the contribution of our people to the business."
On the other hand, Dexus's Employee Securities Ownership Plan, which gifts an allocation of Dexus securities to staff each year, has the added benefit of driving engagement and contributing to ownership of business performance.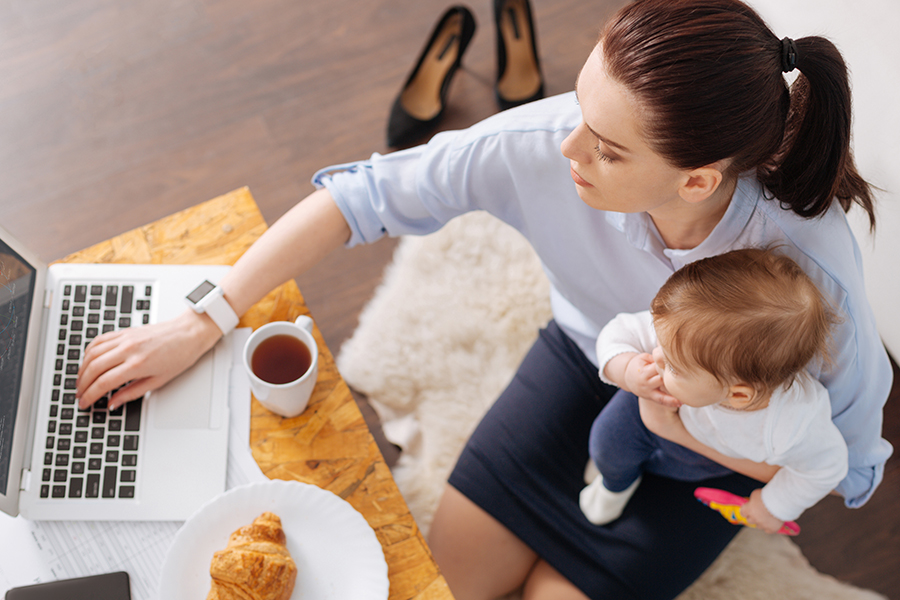 Don't be bound by legacy
Australian workplaces have come a long way in terms of perks and benefits, but it's a continually evolving landscape, says Braddick.
"Some of the things I've come across are really progressive and I would say world leading, particularly around the human elements being embraced with flexibility and providing for family time.
"But I still think we've got a long way to go in terms of not just recycling the same benefits.
"Companies that can move rapidly and not be bound by legacy are the ones that will have the happiest workforce and the best results."
In Australia, multinational professional services network PwC is known for its impressive benefits, and is a highly desired workplace, consistently ranking in the top six on LinkedIn's annual list of the top 25 companies people want to work for.
PwC Chief People Officer Dorothy Hisgrove says the company is all about creating a culture of high trust, embracing everyone's differences so that they feel valued, and giving people more choice.
The company offers flexible working and generous leave entitlements, including birthday leave and the ability to work a public holiday and take a different day off instead.
It has a 'Dress for your day' policy, rewards great performance with bonuses and profit share, and offers paid study and discounted membership for health and fitness services.
"Our flexible options empower our people to work smarter, in a way that suits their lifestyle, anywhere," says Hisgrove.
"The All Roles Flex policy enables them to choose how, where and when they work, so they can structure it around their lives, rather than the other way around.
"When our people take leave, they also do so in a way they prefer. Our 18 weeks paid parental leave gives our mums, dads and foster carers the chance to take their leave flexibly, with no minimum service requirement and including superannuation contributions."
PwC invests in benefits and perks, as well as "purpose, values and behaviours", Hisgrove says, because they know higher engagement levels are strongly correlated with higher levels of discretionary effort, where employees go above and beyond what is expected of them because they choose to – that is, they see reciprocal value in the relationship.
The company's benefits help to attract talent from interns and graduates to experienced hires, Hisgrove adds.
"Our people engagement index has remained steady, averaging 81 percent over the last three years."
How do you choose which benefits to provide?
When it comes to providing benefits, businesses should ensure money is being spent effectively, so you're getting a return on your investment, says Braddick.
The best way to do that is to ask your people what perks they value most so you can give them what they want.
"Brave companies ask rather than just assume," he says.
There isn't necessarily a one-size fits all approach when it comes to what people want, however.
Henry points out that some benefits will only appeal to some workers, such as parental leave or even additional super, with the former attractive only to parents and the latter usually more attractive to older workers.
"Employers must be cognisant that everyone has different needs," he says. "it's important to set policies appropriate for the masses, but also offer discretion."
Prism Mailing List