Happy, inclusive and deeply diverse: how the best Australian workplaces look
Article3 min14 August 2018By Amy Cooper
A new generation of inclusivity is bringing positive change to Australian workforces.


Australia is a profoundly multicultural country. With nearly half of people here either born overseas, or with parents born overseas, and four million who speak a language other than English, it follows that the Australian workplace should be both diverse and inclusive.
Fostering diversity makes good business sense, too. According to a 2015 McKinsey study companies with more diverse workforces perform better financially.

Nicholas Vayenas, director of Sydney HR consultancy Liquid HR agrees: "The changing of demographics and globalisation of business makes it imperative for organisations to acknowledge and champion cultural diversity in the workplace.

"Leading organisations now see diversity and inclusion as a fundamental strategy incorporated into every aspect of the employee lifecycle. 

"No longer a check-the-box initiative, we are seeing more CEOs driving accountability across leadership at all levels."

Lisa Annese, CEO of peak independent diversity and inclusion body Diversity Council Australia (DCA) recognised that there's an incredible amount of opportunity in culturally diverse workforces. 

"At DCA we've quantified this in a number of studies which have shown that culturally diverse companies perform better in the global marketplace, display greater innovation and creativity, have greater market share, and improved financial performance and brand reputation."

Most of all, though, she says, inclusivity respects the most basic human right: happiness. 

"Considering and respecting your teams' cultural backgrounds shows you care about them and that you care enough about them to allow them to bring their whole self to work."
A cultural mosaic
One the highest profile examples of workplace cultural diversity is Commonwealth Bank, where a melting pot of employee backgrounds is a happy consequence of having 52,000 employees in over 1,000 locations across the world.

Around 40 per cent of the bank's employees are from different ethnic backgrounds, and in recognition of this, the bank has established a cultural diversity network MOSAIC, which works towards strengthening cultural inclusion.

One of the ways the bank entrenches cultural diversity is through policies and targets, including adopting a measurable cultural diversity target for senior leadership roles. 

A highly visible change is the bank's corporate hijab for female Muslim employees, introduced in 2016 and welcomed by employees of all backgrounds, including branch manager, Abir El Taweer. 

Says El Taweer, "I felt wanted and that the bank really cared about me. It's sending a message that everyone's equal."
"The changing of demographics and globalisation of business makes it imperative for organisations to champion cultural diversity in the workplace". Nicholas Vayenas, Liquid HR
Indigenous innovations
Another company setting benchmarks in cultural diversity is AccorHotels. The hotel operator has a national Indigenous programs manager and its Indigenous Employment Program has seen the company's Indigenous employee base rise to 590 in the past 18 years.

The company's inclusive policies include cultural awareness training for all employees and inviting Indigenous team members to conduct cultural ceremonies at their workplaces. 

Last year Accor appointed its first Indigenous general manager, Kristy Stanton, who heads the team at Ibis Budget Sydney Olympic Park. 

"AccorHotels has been empowering Indigenous success since the launch of our Indigenous strategy in 2001," says Simon McGrath, the company's Chief Operating Officer, Pacific. 

"Through our job ready and leadership training programs we have helped thousands of young Aboriginal and Torres Strait Islander Australians realise their career potential in hospitality. 

"We embrace all differences and work together in everything we do, to make people feel valued and welcome."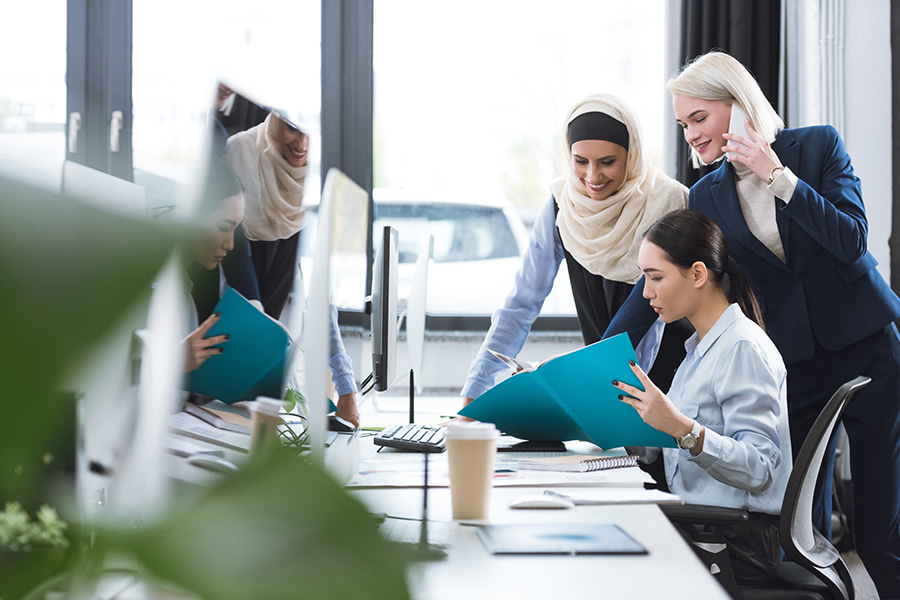 Creating a safe space
Many measures to foster cultural diversity are simple and require minimal spend, and can reap major benefits for employee wellbeing says Nathalie Lynton, director of Sydney HR and shared services consultancy Shared and Halved Consulting.

Company policies include recognising cultural celebrations and awareness days, accommodating kosher and halal dietary needs at work events, and adapting working hours to support team members fasting while observing Ramadan.

Lynton has also set aside rooms where any team member can practice prayer or quiet reflection. 

"I think that it's important to not only adhere to people's spiritual beliefs, but there will be instances when people need a place of stillness and contemplation, and we can offer them a place for quiet solace. 

"As an employer who wants to improve health and wellbeing for the entire organisation, [the room] is a great thing to be able to have [in our workspace]."
A workplace for everyone
Policies which form part of a broader philosophy of supporting the individual needs of every employee, rather than singling out specific groups, are the most effective, says Lisa Annese, "otherwise there will be someone who feels resentful for picking up the slack, or marginalised because they don't get special provisions." 

To make workplaces truly inclusive, says Nicholas Vayenas, every team member needs to be proactive. Avoiding the 'bystander effect' which can cause people to avoid taking action to help others is something that "has stayed with me for years and more importantly, led me to intervene in situations when I wouldn't have previously."

Here's the consensus: one of the most powerful ways to foster an inclusive workplace culture is through education and reflection.
Prism Mailing List