Creating healthy workplaces
Workplace Consulting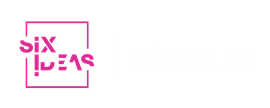 The need for workplaces that promote health and wellbeing has long been a priority for Dexus and our customers but the recent COVID-19 pandemic has focused attention on the need to create workplace environments that not only minimise the risk of infection but also help people feel safe whilst the virus is active in the community. There is a wealth of information available from the government through SafeWork Australia and other sources, to help organisations to address these issues, with a focus on physical distancing and personal hygiene. These measures include:

Maintaining 1.5m separation
between people at all times and occupational density of 4 sqm per person

Operational initiatives
such as the removal of shared cutlery and crockery and food preparation from the workplace and restricting or eliminating external visitors.

Regular cleaning
of the workplace and the provision of hand sanitisers.

Reinforcement of the need
for rigorous personal hygiene

Communication of protocols
to ensure their effectiveness
Creating a 'return to the office' strategy
With the government now permitting offices to reopen all organisations need to have a "return to the office" strategy that achieves four key objectives: Screening, Separation, Sanitation and Sense of Safety.

Each of these four objectives require changes to the way that the workplace is configured, occupied and managed. Some of these changes will be needed for as long as the COVID-19 virus is active in the community. Others may be longer lasting. Dexus, through its specialist workplace consultancy Six Ideas by Dexus and its project management service Dexus Fitout Solutions, can provide all of the services necessary to devise and implement such a strategy.
Screening

We can assist with managing staff returning to work through software that Dexus Technology has developed for our own workplace that registers staff coming to work and provides advice and information on workplace requirements and protocols.
We have a range of communication tools that promote safe working and reinforce workplace protocols. In Dexus buildings we can also provide advice on security screening measures, deliveries and other building-related services
Separation


Achieving the government's physical distancing recommendations means either the workplace has to operate differently, or it needs to be physically changed, or both. We can help through:
Undertaking a comprehensive review of your workplace.
Generating options for achieving physical distancing and occupancy recommendations.

Implementing the temporary or permanent reconfiguration of your workplace as required.
Sanitation

The most powerful defence against infection is personal hygiene. But people can be forgetful so we can help you implement a comprehensive campaign to ensure that everyone is reminded of the need to be vigilant. Our services to assist with this includes:
Advice on operating procedures and protocols.
Operational procedures to reduce infection risk.
Communications packages – both digital and hard copy.
Change management strategies that promote and reinforce desired behaviours.
Sense of safety

It is important that people feel safe in their workplace and there are a range of important measures that we can advise you on, all of which require change management and a communication strategy. Communication is required to ensure that everyone is aware of their responsibilities to themselves and each other, with visual reminders to observe protocols.

Change management is also important in helping people adjust to the new operating environment and protocols.
Remote work and 'the new normal'

It is inevitable that a workplace that is configured and/ or operated to minimise infection risk will accommodate less people at any one time than it would have prior to the COVID-19 distancing requirements. As a result, there will need to be greater flexibility in where and when people work. Fortunately, the "lockdown" experience of the past months where the majority of people have been working from home has highlighted the opportunity for more flexible working. For many people, the experience has been a revelation.
Six Ideas is currently running a research study on the working from home (WFH) experience.


With a current data set of over 7,000 survey responses, there is clear evidence that a majority of people have found they can work as or more productively at home as at the office and would like to continue to do so at least 1-2 days a week. This provides a significant opportunity for companies to not only better manage available space but to also provide greater work-life choices for their people. However there are also challenges to be addressed if more flexible working is to be adopted, which change management being the core requirement to address a range of issues including:




Creating a productive and collaborative blended physical / virtual workplace.



Leading multi-locational teams.



Creating and managing effective and equitable "in office / at home" working arrangements.




Adopting effective and productive
remote working technologies, tools
and techniques.



Mentoring and career advancement
for people working remotely.
Every organisation's work and workplace requirements are unique

Accordingly, we will meet with you (virtually or physically) to understand your situation and the services you require. Following that meeting we will provide you with a tailored proposal including related professional fees.
This proposal can include:
01.
A review of your workplace(s) to determine options for achieving appropriate physical distancing and occupational densities, with the review being conducted through physical inspection of your workplace and/or desktop review of current floor plans.
02.
Scoping and cost estimates for any physical workplace modifications required.
03.
Management of procurement activity, contracting and project delivery utilising our pre-qualified panel of specialist fit out Contractors.
04.
Physical and virtual tools for communicating operational protocols.
05.
Assessment of the appetite and ability of people to work from home or other remote location on either a formal or informal basis.
06.
Options for remote working strategies and the change management and technology tools that support them.
07.
Coaching and mentoring leaders and managers on effective techniques for multi-locational teams.
08.
Advice on the design of your "virtual workplace" supporting effective and productive interaction, collaboration, information management and communication for staff working remotely.
Chris Alcock
Six Ideas by Dexus
Matthew Jess
Project Delivery Group