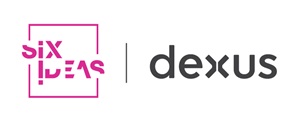 We believe that the work environment can be a positive catalyst for organisational and cultural innovation and change. Six Ideas by Dexus is a strategic workplace and change management consulting service, helping you to align your workplace with your organisational goals and strategy.
The Six Ideas by Dexus team will work with you to develop transformational workplace strategies, and to shape your work environment to support innovation and maximise the potential to change events. Find out more about Six Ideas and their experience.


Delivering an end-to-end service
Six Ideas by Dexus complements our flexible space offer including Dexus Place and SuiteX, and our workplace delivery service.
This workplace delivery service offers integrated project management with the goal of making the process of designing and building your new workplace as simple as easy as possible.